Being a brand new parent is hard work. Even if you're not totally brand new to the whole being a new parent thing, having tiny new humans around is no easy task — regardless if it's your first or third go around. Actually, we're still unsure how new parents manage their day to day to do lists without completely losing it. Here at Postable we're all about making the task of sending snail mail as easy as sending an email. And while being a brand new parent is crazy hard work, sending out Birth Announcements, Baby Shower Thank You Cards and your general kid-related snail mail doesn't have to be. This got us to thinking — there must be other sources out there to help new parents take some of the hard work off their shoulders. Life hacks are the bee's knees and life hacks for kids are even better.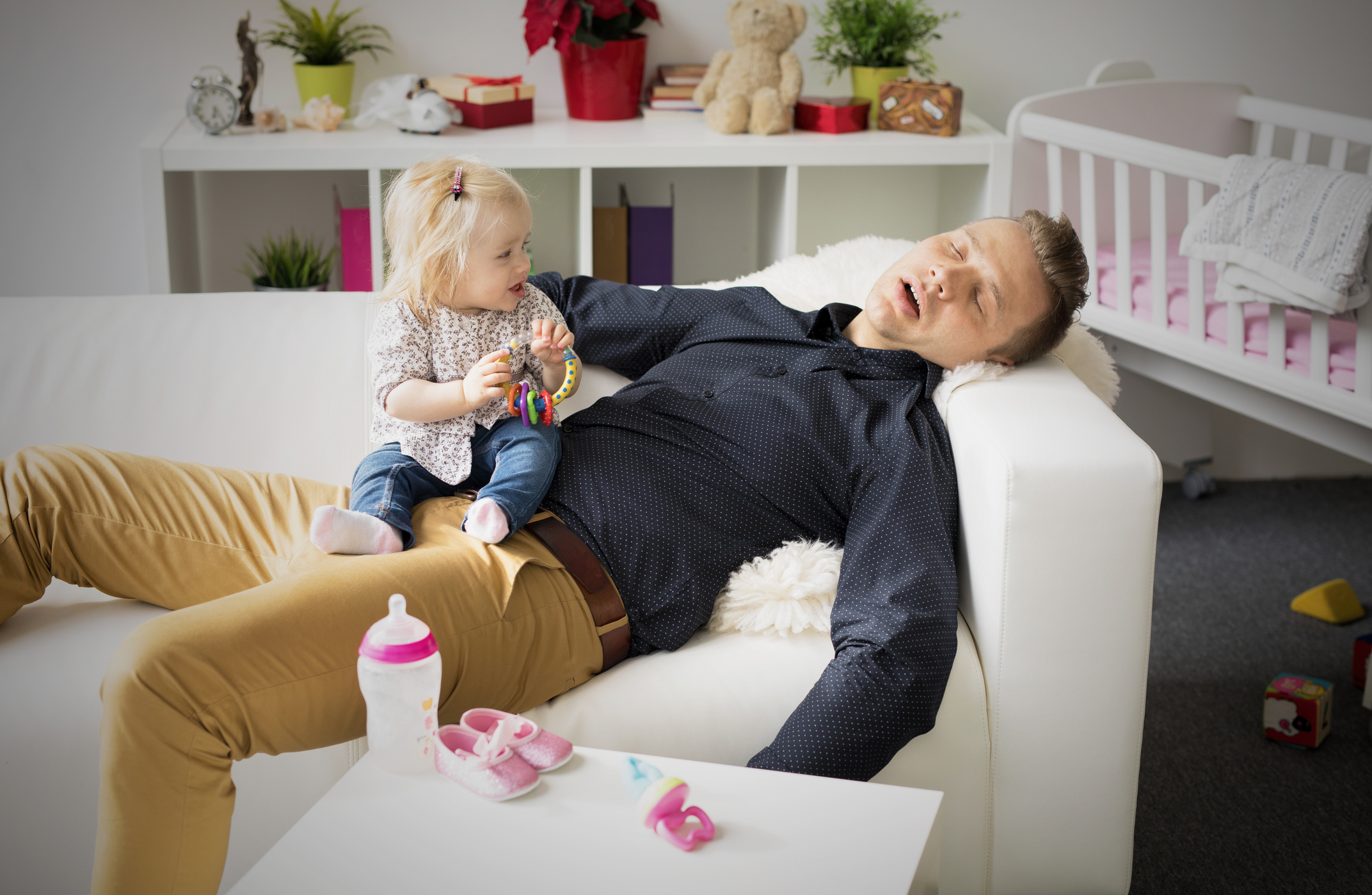 New parents barely have a second to spare for a quick shut eye, much less enough time to scour the web for handy life hacks for kids. So, we did the leg work for you, searching long and wide for the handiest tools and apps out there. Here are 17 stellar life hack apps for help new parents with some daily tasks.
1. Mush
If you're a new mom and don't have any other mom friends to chat and exchange advice with, it can be hard to stay sane. As adorable as your new little gem may be, having an adult conversation is a saving grace after hours and hours of baby time. The Mush app makes it easy for new moms to connect with other new moms. Especially awesome if you don't already have a community you can relate with. Mush it up here.
2. Peanut
Another cool app designed to make it super easy to meet other moms near you. Kind of like the Tinder for moms. This app also makes it easy to create online chats so you can build an online community when you don't have enough time to meet in person. Get Peanut here.
3. Postable
Want to share your little one's arrival with your friends and family? Facebook is cool and all, but you want to make a special announcement. You can easily send out Birth Announcements in minutes — Postable makes it easy to do everything from collecting mailing addresses you don't already have to designing the right Birth Announcement for you. Postable will even print, address and mail all the Birth Announcements out for you! [see: How to mail out Birth Announcements & Other Tips For New Parents] If you've gotten some great gifts, you can also write & send out your baby thank you cards in just a few minutes without leaving your home. Pretty much any snail mail that you need to send, Postable is there to help make it as easy as sending a quick email — without loosing out on the personal touch or quality. Get your snail mail on here.
4. Hoop
Finding it hard to figure out what to do with your new (or not so new) little human? This app makes it easy to find fun kid-friendly activities near you for newborns all the way through age 11. Hoop dee doo on over here.
5. Baby Monitor 3G
Didn't get a baby monitor at your baby shower? Perhaps the one you have just had a major glitch and no longer works. It's cool, because you probably have two phones, tablets or computers that you can turn into a baby monitor with this nifty app. What will they think up next? Get the ready to use baby monitor here.
6. BabyTime
Keeping track of all of your baby's latest adventures (diaper changes, feedings and sleeping cycles) can get tricky with everything else going on in your life. This app makes it simple to keep up with it all by creating an easy to use interface where you can quickly note down the latest updates. This also makes it simple to view patterns in your baby's ongoings. Get to tracking here.
7. The WonderWeeks
Another app to help with tracking your baby's life. According to their site, the WonderWeeks app comes doctor recommended to help you make sense and track your baby's mental development. Get development tracking here.
8. Bubble
Because finding a trustworthy babysitter can be hard and again, who has time for that. The Bubble app helps you find a trusty sitter to watch your precious little human. Recommendations come from friends and community so you're not going into this blind. Date night is calling (or nap time, whichever you prefer). Get your sitter here.
9. Pabobo
Need a night light? Use your phone. This app allows you to scroll through and find the right soft light for your baby's sleep time. Light up your phone here.
10. My Baby Today
Another baby tracking app that also allows you to organize your baby's 'firsts' and funny moments. Great if you don't want to use a bunch of different apps and keep it all combined. Get to tracking and organizing here. 
11. Tiny Beans
Want to save the precious memories your little one(s) are making right now, but don't have all the time in the world to scrapbook? We get it. Tiny Beans app makes it easy to make a modern family photo album. Get your family photo album here. 
12. Breast Feeding Friend
Want to keep things simple and only track how often you feed your baby? This app allows you to track feeding however you choose to feed your little one. Get tracking app here.
13. Family Recipes on Pinterest
You used it to plan your wedding and now it's time to harness the power of Pinterest to help keep your family nutrition-filled. Find easy to make family dinners that are yummy and nutritious using Pinterest. Start cookin' here.
14. NCT Babychange
Going out and about with a baby is hard work. The packing alone is a big deal — can't forget the important stuff. But then what do you do when it's time to change your baby and you're out and about. Use this app to find a good place to do just that and add reviews of your own for other parents. Get to changing here. 
15. Talkspace
Being a new parent is hard. Sometimes you need someone to talk to, but getting out of your PJs (or getting showered) is just not an option. Get to talking here. 
16. Today's Parent My Family
Customize the app with your child's age to get personalized baby-related news straight to your phone with this app. Get the app here.
17. Spotify
You probably already use this handy app to stream your favorite jams, but Spotify can help with nap time too! Find all the white noise soundtracks to your hearts desire for all the nap time tunes. There's also a huge selection of other baby-friendly tunes to choose from. Get tunes here.
18. Baby Pics
Create fun customized artwork from all the gajillion images you've been taking of your little one. Create milestone markers with your baby's favorite things or a simple birthday marker. Get to digitally crafting here. 
Go on, make your life easier with these life hacks for kids!