With Christmas just around the corner, you've likely made a significant dent in your holiday shopping list. And as you shop and move down your list we thought it's rather likely you'll come across a person or two whose taste tends to sway on the artistic side. The creative type in your family or amongst your friends. Perhaps that person is you! And perhaps you're in the market to gift yourself a little something special this season. No judgement here. Whoever you're shopping for we've got just the list of beautiful gifts.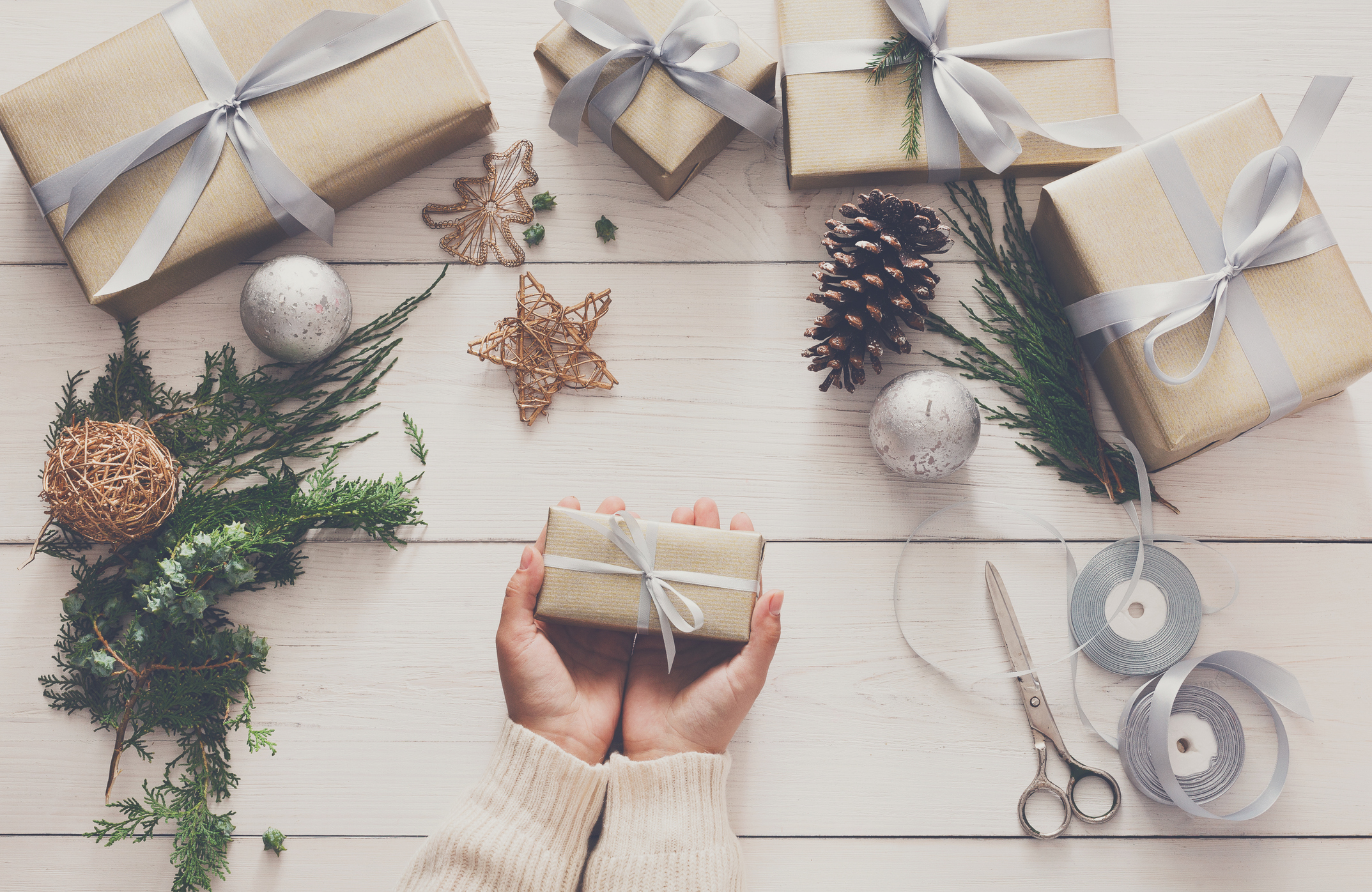 The amazing artists that make up Postable's entire card collection also happen to create things like notepads and pillows and purses. All the things. And what better present to gift the creative types on your list than something created by the artsiest folks of them all? We love these items and think they'd make for some great art inspired Christmas gift ideas. 
And while you're busy shopping for gifts, don't forget to send your Christmas cards! We've matched each of these artistic Christmas gift ideas with a holiday card that each artist created. And remember, Postable will print, address and mail all of your Christmas cards for you. Yes, really — beautiful hold-in-your-hands holiday cards that are mailed for you. 'Tis the season indeed!
[Pro tip: If you're not sure one of these holiday cards are right for you — click on the links to each card to play around with the customization. Upload your own photo and simply see what it will look like without committing to anything.]
Now, for the perfect gift ideas by some of the most talented artists around…
1. Floral Notebook by Clap Clap
In classic Clap Clap style, this beautiful floral pink notebook will be perfect for the journaling fan on your Christmas list this year. Has plenty of space to write or create daily sketches and the front cover is stunning.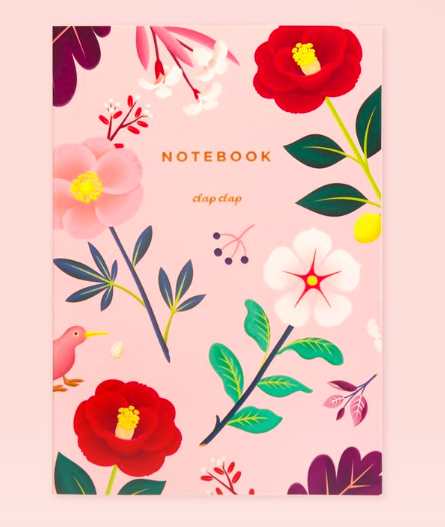 Get the notebook here
As with everything Clap Clap creates, this beautiful photo Christmas card will make for a stellar way to share your love with friends and family. We love the deep red photo border along with the Christmas wreath on the bottom. Customize and send this card here.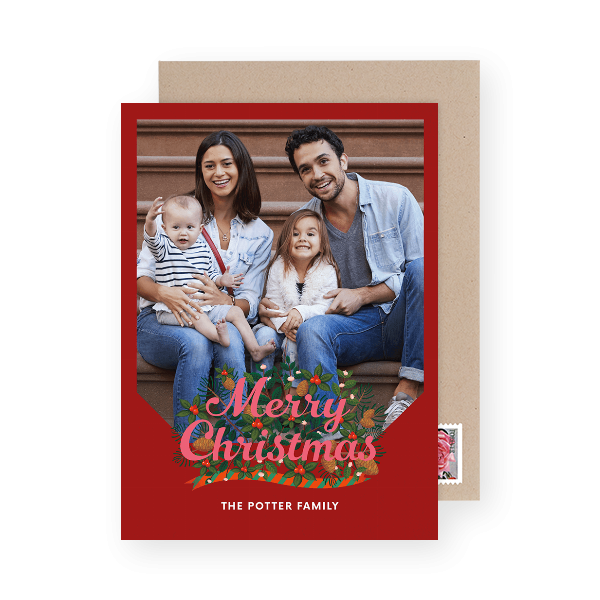 2. Nature-Inspired To Do Lists by Jessica Roux
Everyone's got something to do and to-do lists are the perfect way to stay on track. These notepads aren't just practical, they're hauntingly beautiful! This gift is productivity tool and art piece all in one. Who wouldn't want to write their daily tasks on these bad boys?!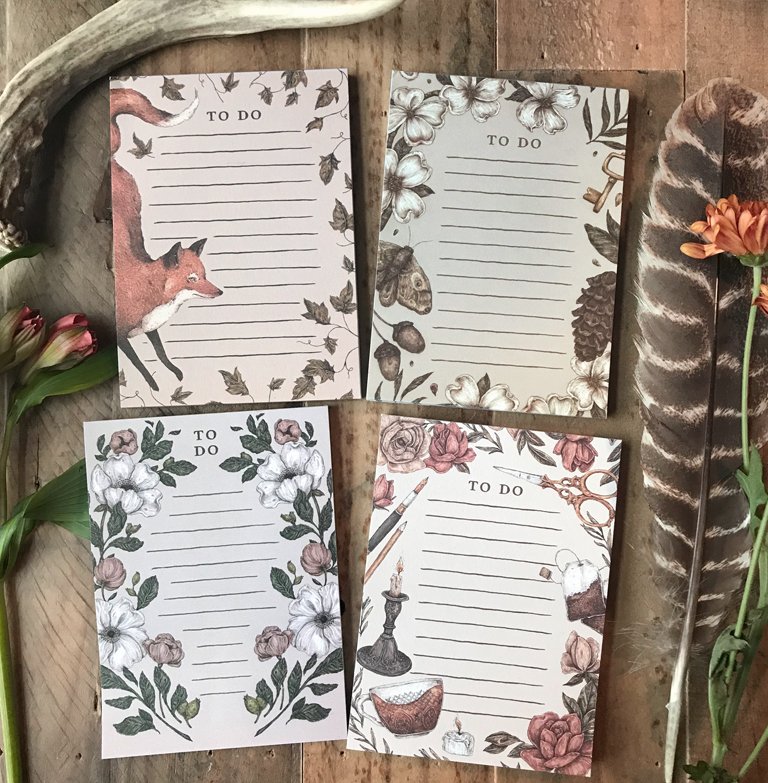 get the to do lists here
As with most of Jessica Roux's art work, this Mistletoe Seasons Greetings holiday card was inspired by nature. If you and your family have an affinity for nature, his card would be perfect. We love the subtle and organic feel of this design and the classic circle frame for the custom photo. Customize and send this card here.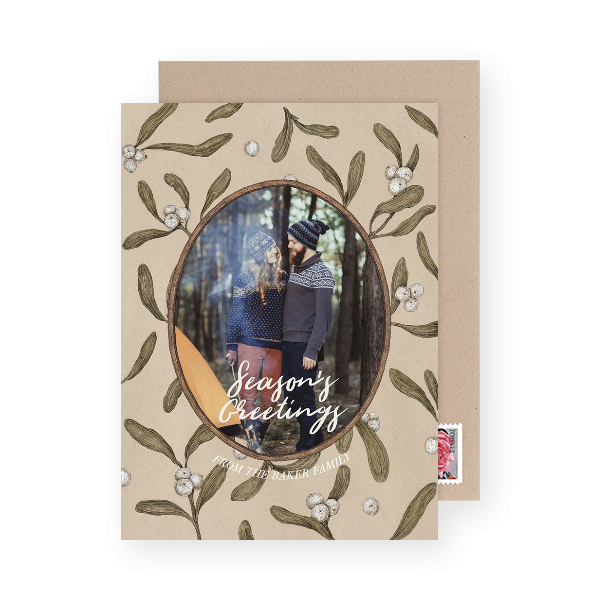 3. Water jug by Rifle Paper Co.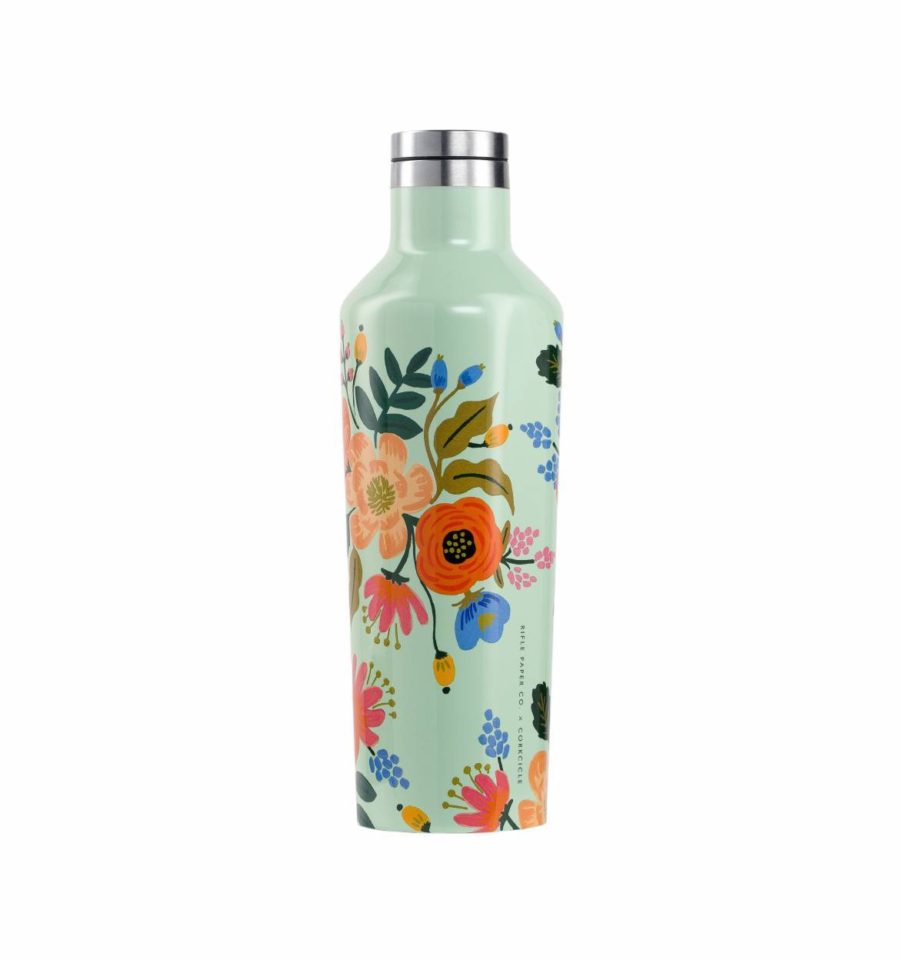 Everyone carries around a water jug so everyone can use a stunning water canteen and this Rifle Paper Co. one will surely do the trick. This rug is beyond stunning.
get the rug here
A true classic, this St. Nick Christmas card is a staple for any holiday season. If you're a Rifle Paper Co. fan — and let's be honest, who isn't — this card will be your go to. Your friends and family will love this card so much, they may even frame it! Write your own personal message on the inside of this card and send it here.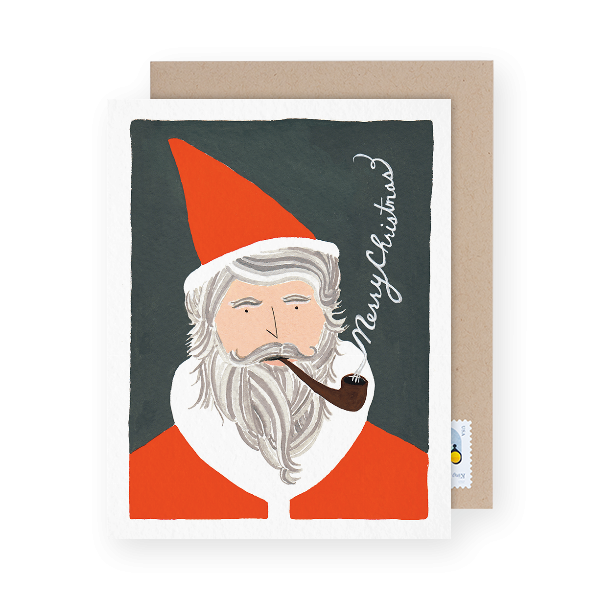 4. Quote Tote Bag by A Jar of Pickles
This adorable tote bag would be perfect for any farmer's market goers on your list… Or really anyone who has stuff to carry. The 'Home is wherever I'm with you' line will make them feel all the feels.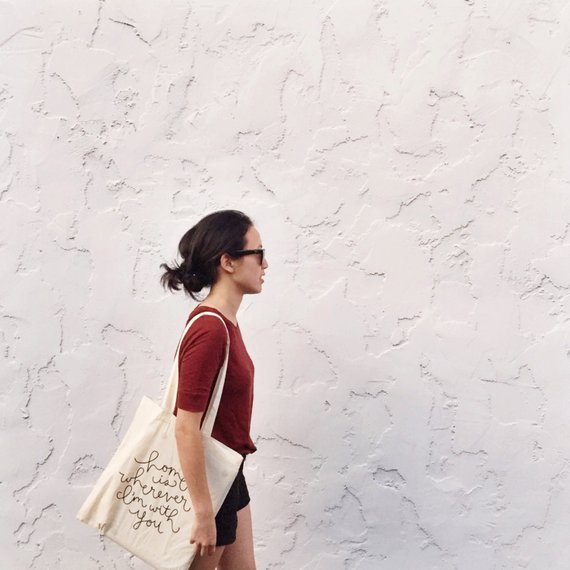 get the tote here
No holiday would be complete without a good old pun. Luckily A Jar of Pickles is the ultimate pun master. This delightful Season[ed] Greetings card will no doubt bring a smile to anyone receiving it. Write your personal message on the inside (perhaps share a pun or two of your own) and send this card here.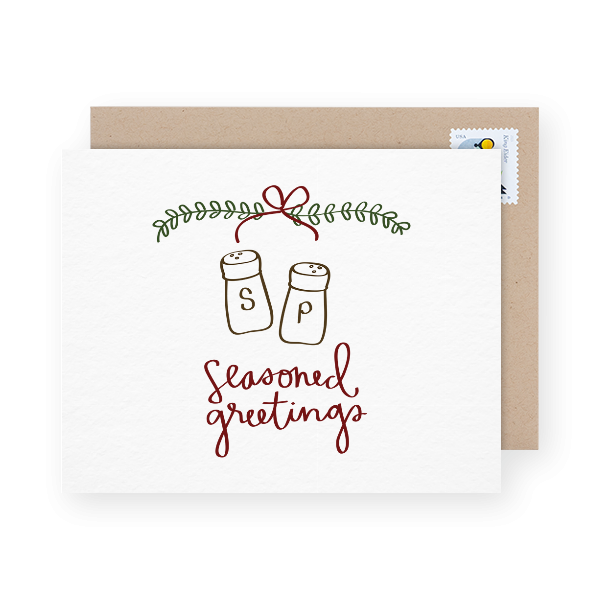 5. Illustrated Book by Ann Shen
Books are always great gift options. Beautiful books are real treasures and surely the creative types on your list will appreciate this gem by Ann Shen. Perfect gift for the younger creative ladies on your Christmas list. Or really just about anyone. This book has beautiful illustrations by Ann Shen and a great source of empowerment for all the ladies in your life.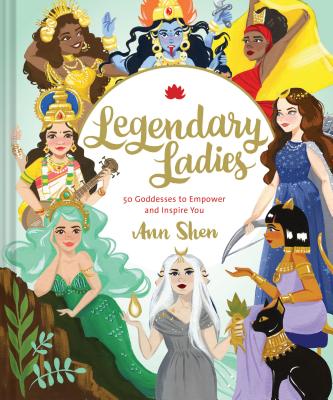 get the book here
We love this mistletoe illustration! Sending your love this season will be easy with this lovely holiday card. Looks like an illustration straight out of a holiday book. Write your message on the inside and send your card here.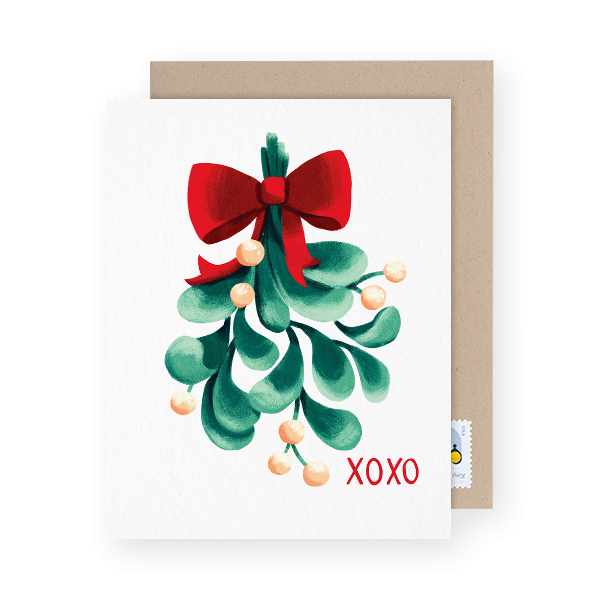 6. Coloring Book by Caitlin Keegan
This imaginative Country Life coloring book will be great for just about anyone on your list. Great for the kiddos, but don't discount this as a great gift for the adults as well. Studies show adult coloring books relieve stress and who wouldn't want that! A stress reliever and art in one. A great gift for someone who may appreciate art, but not quite as skilled. This gives them the opportunity to create something with a little guidance.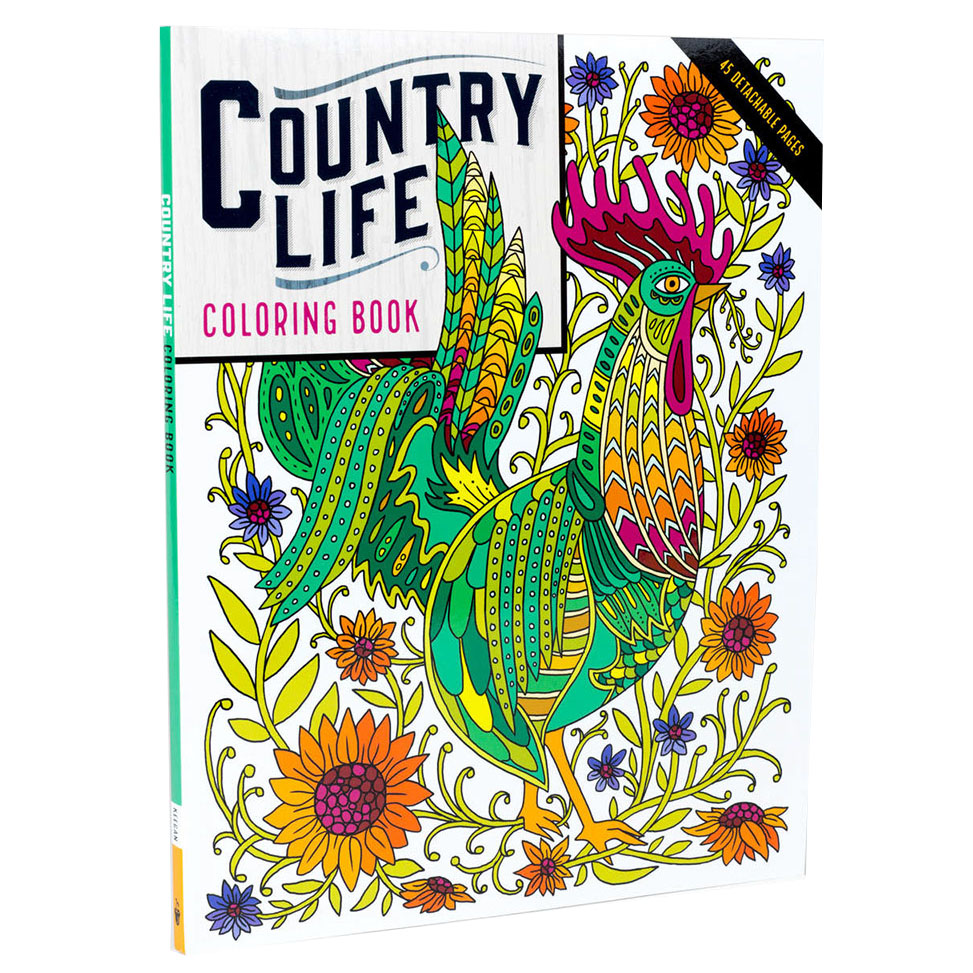 get the coloring book here
This Peace on Earth holiday card is a piece of art on it's own. We love the theme of different shades of blue by Caitlin Keegan. Write your personal message and send this card to someone you love here.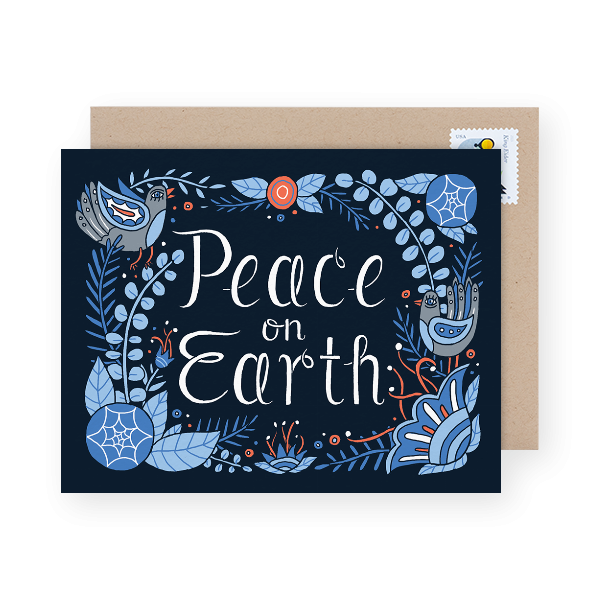 7. Gift Tags by E. Frances Paper
Perhaps you're the creative type in the family. In that case, these adorable whale gift tags will be right up your alley. Attach one of these little bad boys to all your gifts and your family will know exactly who the gift is from without even opening it. Seriously, how cute are these things?!
get the gift tags here
One of E. Frances Paper's newest Postable designs, this photo holiday card is the epitome of lovely. We love the watercolor feel and subtle color scheme. Upload your photo and watch it become part of the masterpiece. Customize and send this card here.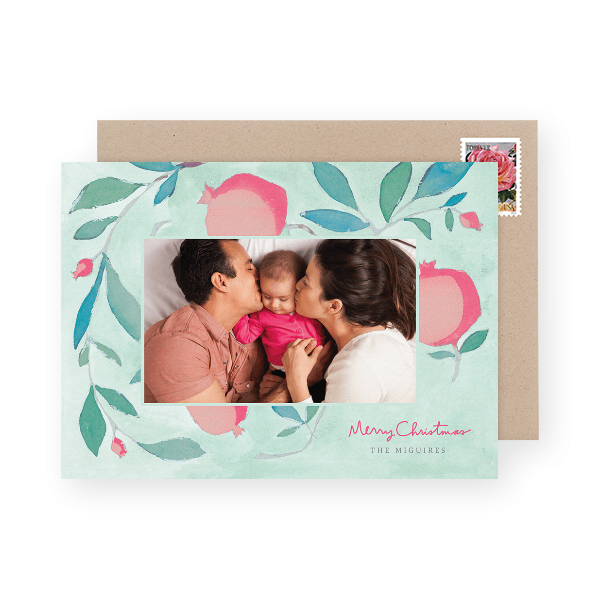 8. Zipper Pouch by Elizabeth Grubaugh
A flowerette zipper pouch would be a lovely gift in it's own right or a stellar stocking stuffer. We're absolutely in love with the flowerette pattern! Perfect for the person who is all-things-floral obsessed.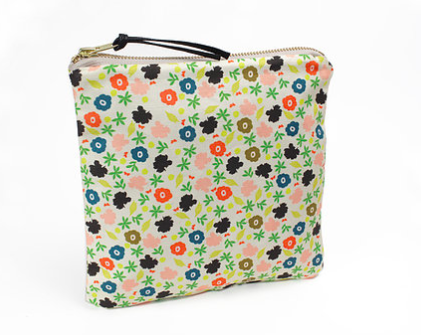 get the pouch here
Looking for a fun photo holiday card? This outrageously adorable design by Elizabeth Grubaugh may be perfect for you. Gotta love the cute bear-riding-a-bike-with-a-Christmas-tree scene at the bottom (that was a mouthful). In all seriousness though, this design gives us all the feels. Customize and send this card here.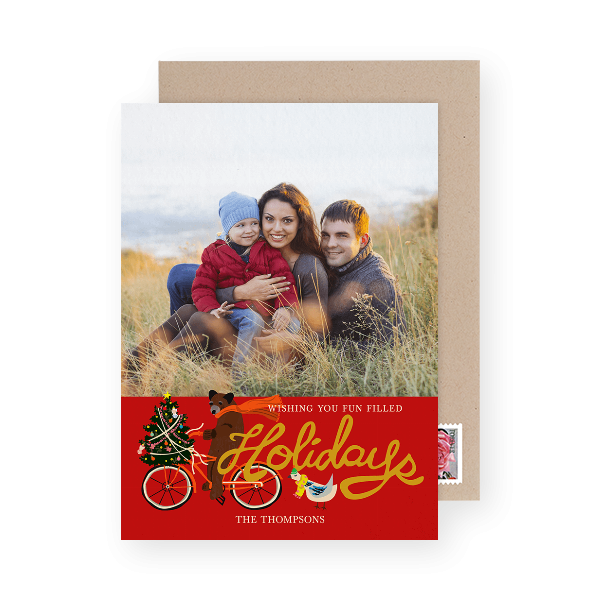 9. Grocery List Pad by Forage Paper Co.
Everybody has got to go grocery shopping, why not spice up the ole' chore? This little piece of art will make grocery shopping that much more fun and will make the kitchen counter a bit more colorful!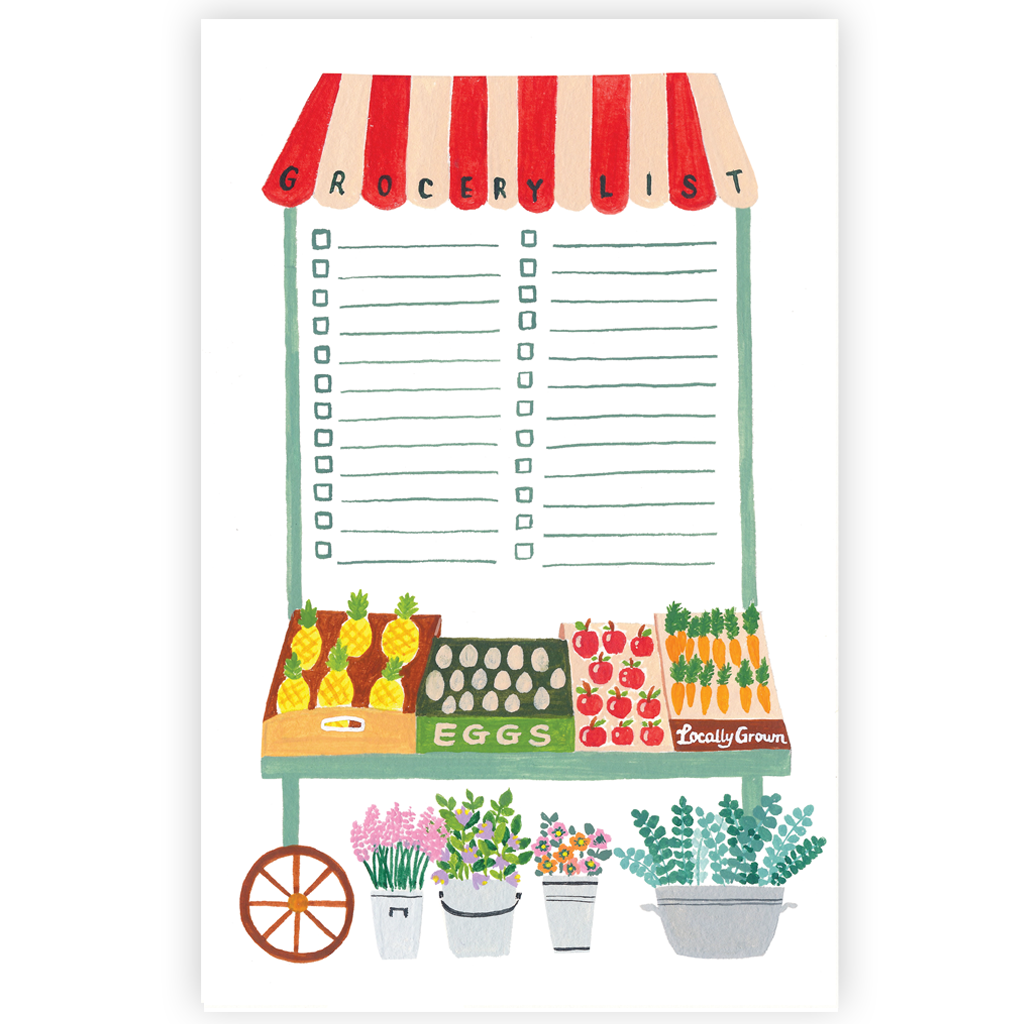 get the notepad here
How cute is this holiday card by Forage Paper Co.? Send your love this Christmas with the cutest photo holiday card!! Upload your own cozy-esque photo to the center and send this card here.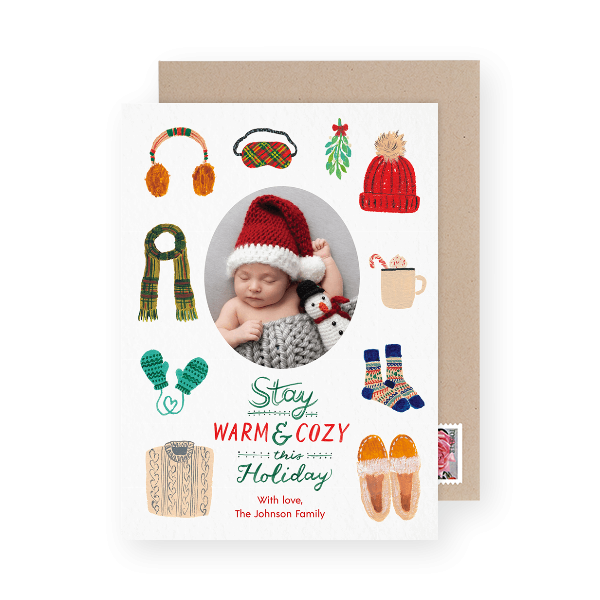 10. Embroidered Pillow by Happy Cactus
This embroidered pillow by Happy Cactus would be perfect for the family that recently moved into a new home. And while this would make for the perfect housewarming gift, the creative type on your list will surely appreciate a hand embroidered pillow this Christmas.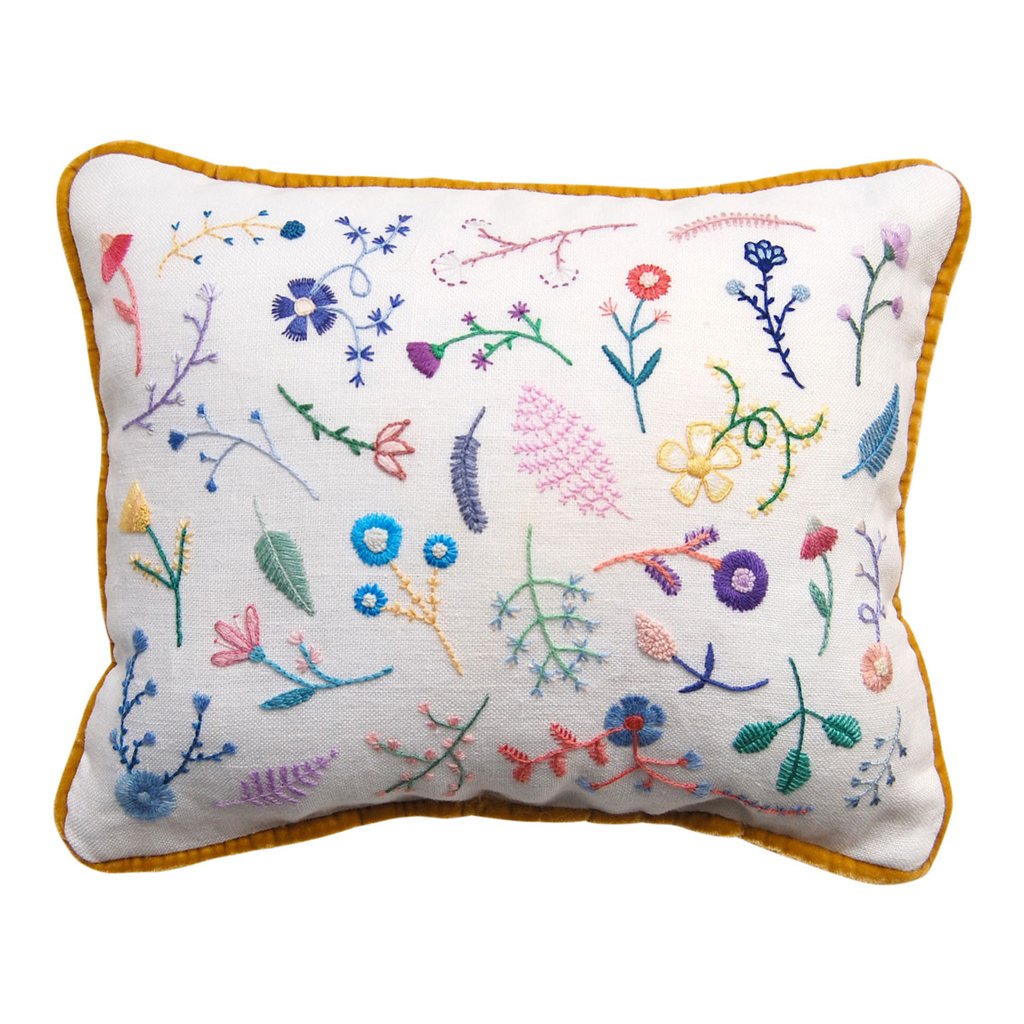 get the pillow here
We love how colorful and bright this Christmas card is! Your friends and family will love getting this piece of joy in their mail. Write your own message and send this card here.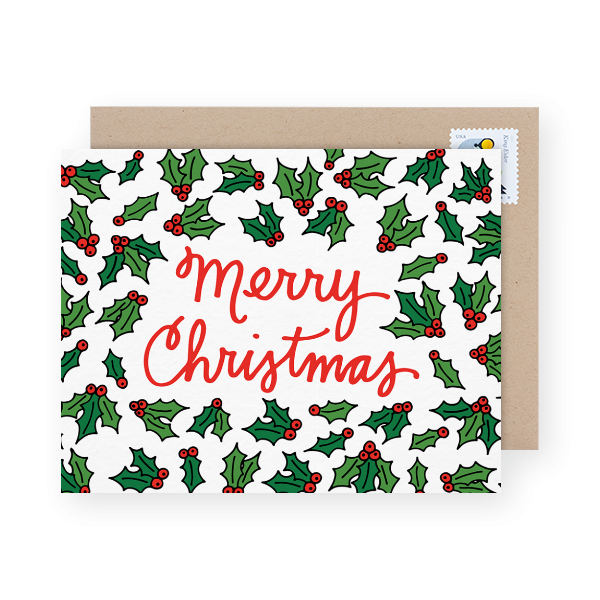 11. Cacti Art Print by Hello Paper Co.
The art lovers on your Christmas gift list will no doubt appreciate a piece of artwork this year. Have someone on that list that's also a fan of those tiny little green babies — aka succulents? This cactus & succulent art print by Hello Paper Co. will be perfect. Frame it or simply gift the print, they'll no doubt adore it.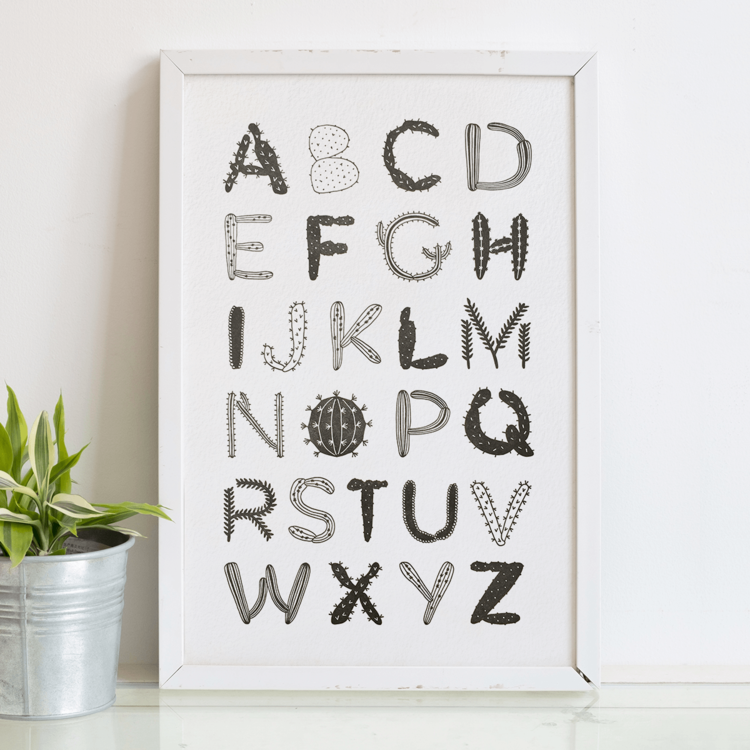 get the print here
Bold and simple all at once — this Joy holiday card is definitely unique. If you're looking for something different to mail out this year — this card will be perfect. Customize and send this card here.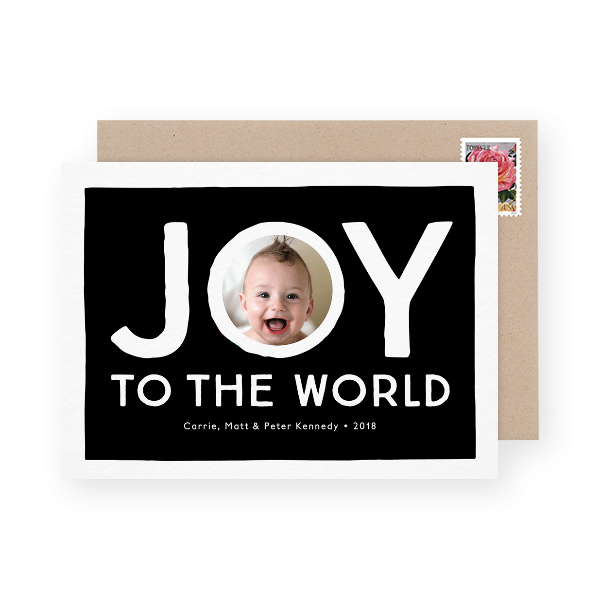 12. Pin by Ilana Griffo
Looking for the perfect stocking stuffer? This 'Work in Progress' pin by Ilana Griffo will be perfect. The packaging alone will put a smile on their face!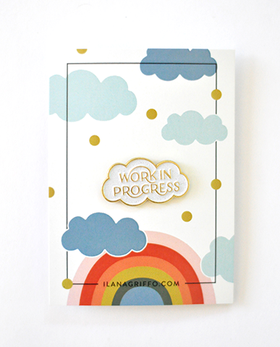 get the pin here
Not quite sure what holiday your friends are celebrating this year? This cute card covers all the bases. Write your own message on the inside and send this card here.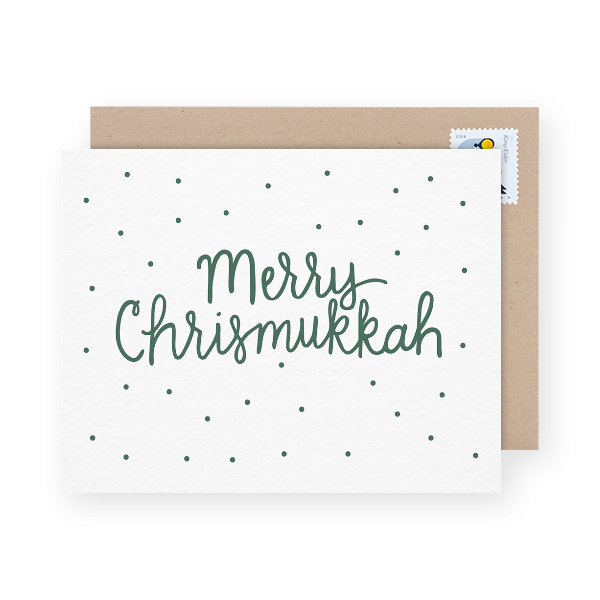 13. Encouraging Art Print by Meera Lee Patel
Another stellar art print for the creative type on your list. Know someone who could use a little encouragement right about now? We love the empowering message on this print and the watercolors by Meera Lee Patel.
get the print here
A piece of artwork in it's own right, this Seasons Greetings card is perfect for the art lovers on your list. We love the hand painted illustrations! Write your message on the inside and send this card here.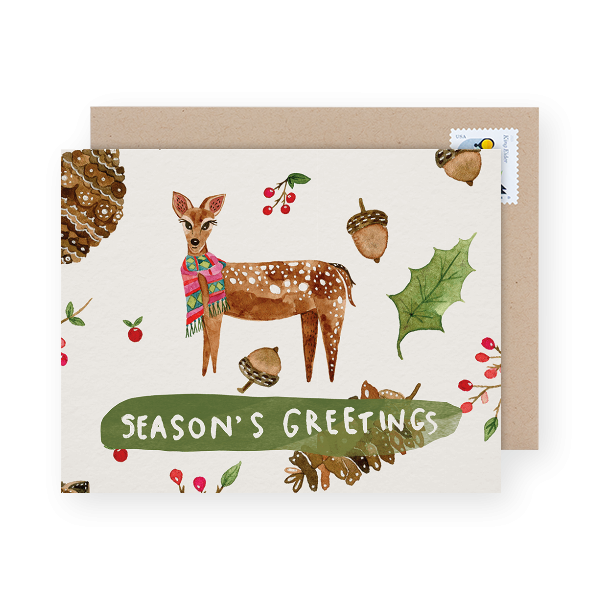 14. Illustrated Coffee Mug by One Canoe Two
This illustrated ceramic cup will be perfect for the art and coffee lover on your list. Who wouldn't love drinking their morning cup of joe from a cup with an illustrated rooster?! We love the detail on this cup and we're sure just about anyone on your list will too.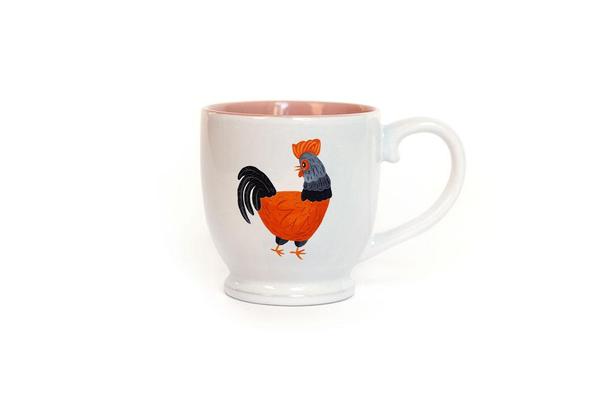 get the mug here
We love the pink background of this Christmas card and the wreath photo border by One Canoe Two. This card will no doubt bring some serious Christmas feels to everyone on your list. Customize and send this card here.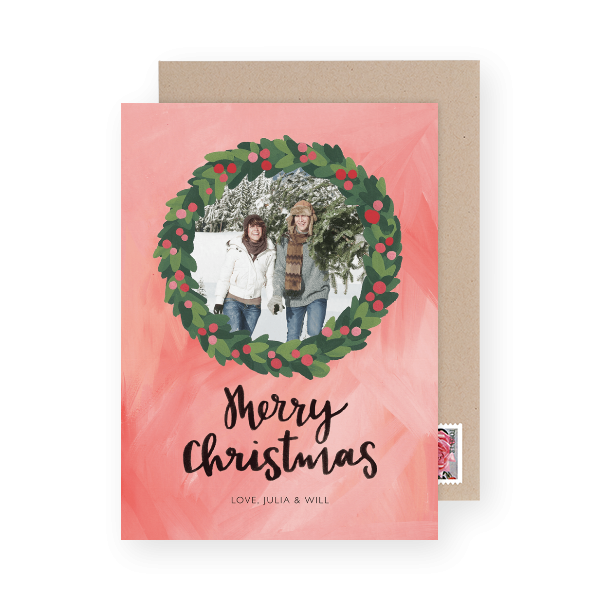 15. Hand Painted Bird Call Necklace by Small Adventure
Any art and nature lovers on your list? This hand painted bird call necklace by Small Adventure couldn't be more perfect of a gift. A truly unique piece that they'll no doubt treasure for quite some time.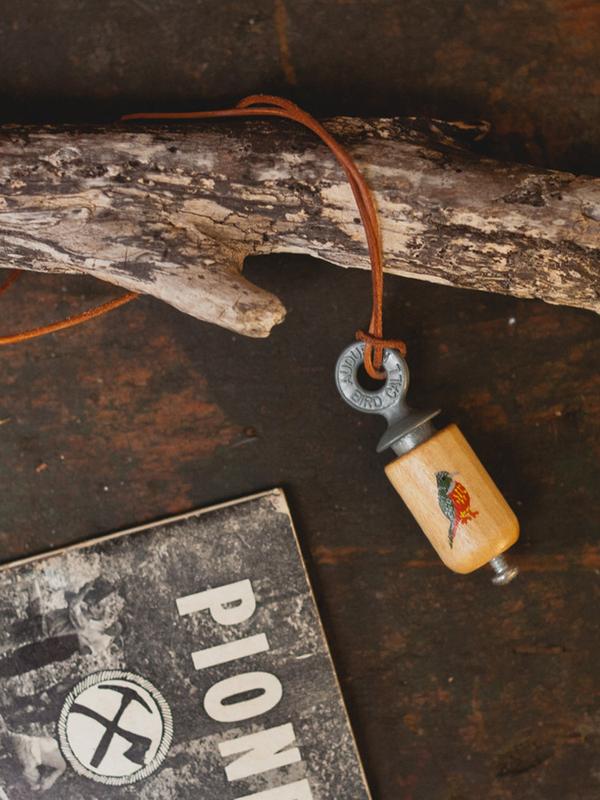 get the necklace here
One of Small Adventure's newest designs on Postable, this incredible hand painted Christmas card will is a gem. Unique to Small Adventure's nature theme, this design truly pops! Write your message and send this card here.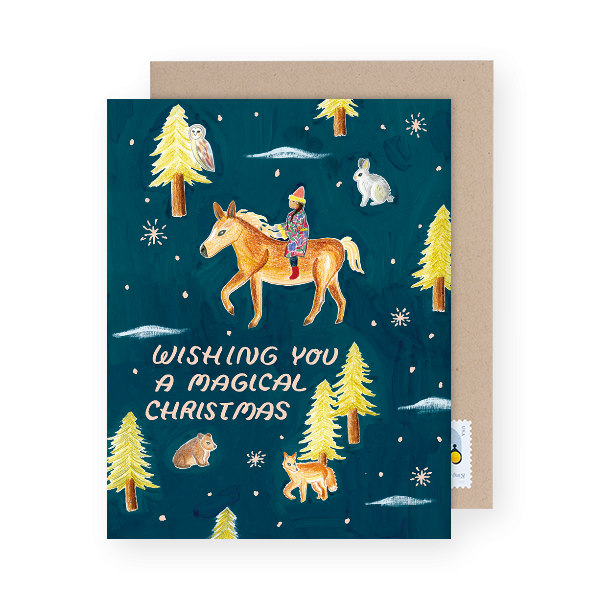 16. Folklore Notebooks by There Will Be Cake
No gift could be more perfect for the creative types on your list than a notebook. These folklore notebooks will give your gift-ees a place to get creative, jot down their everyday ordeals and create all their greatest sketches. It doesn't hurt that the front covers are beautiful.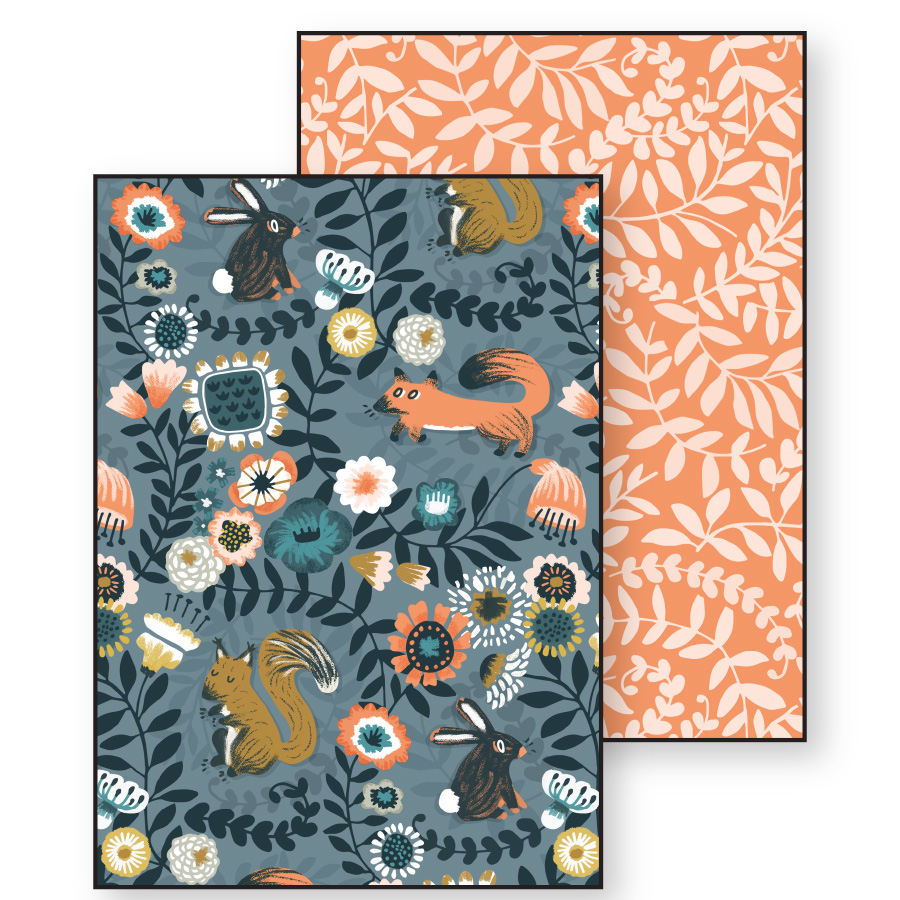 get the notebook here
Last, but most certainly not least — this design looks like it belongs within the binds of a children's Christmas book of some sort. Only it's not. It's here for your sending pleasure. Truly delight your entire Christmas list with this masterpiece by There Will be Cake. Write your message and send this card here.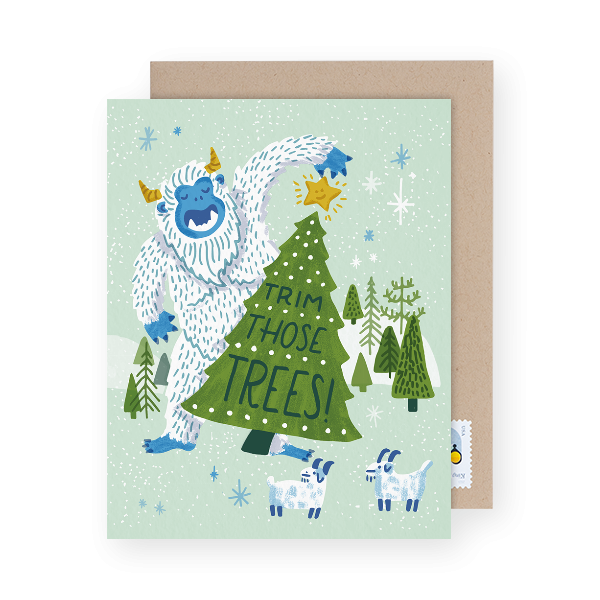 We hope you've enjoyed browsing this list of incredible artsy Christmas gift ideas for the creative type on your list. With so many amazing options to choose from, how will you ever pick?! Don't forget to mail a Christmas card along with whatever gift(s) you choose to send!
Before you go, tell us — which gift and card was your favorite?!