July 4th has come and gone, but summer is definitely still with us. In fact, it's just getting started!! Sound the alarms and bring out the emoji pool floaties… summer is here to stay. With the sunshine shining and the pool a-glowing, what better time to invite your friends and family over for some outdoor party time?! Everyone loves a good summertime party, so why not be the one to host? We've gone ahead and did some of the legwork for you and scoured the wonderful world of Pinterest to find the most stylish summer party ideas out there. Everything from decor ideas or invitations, we've got you covered here.
1. Flowers inside a pineapple? Talk about a stylish centerpiece!?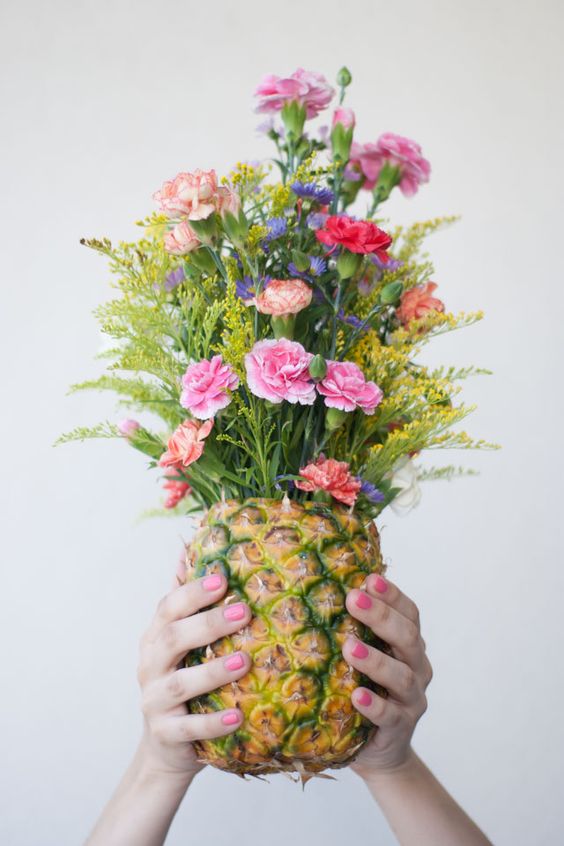 The pink nail polish is also a nice touch 🙂
---
2. Yes. We said it. Kids' parties can indeed be stylish & chic.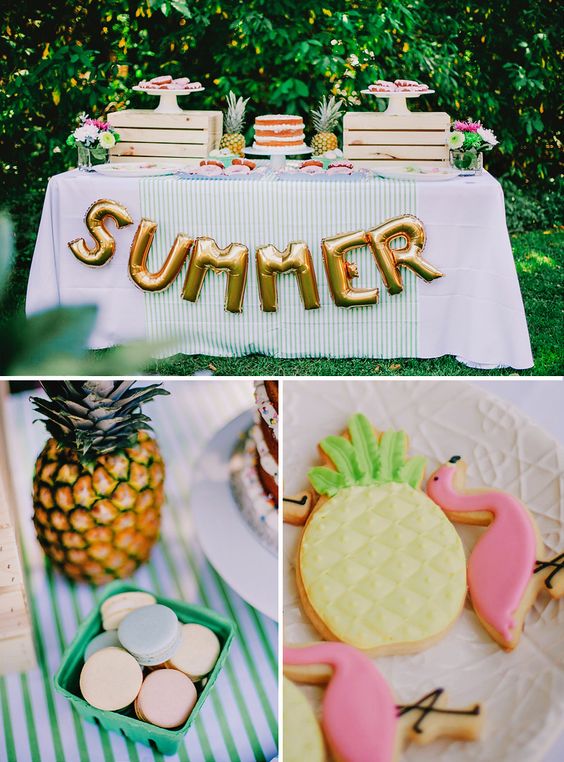 One part shiny summer balloon and one part cute pineapple cake.
---
3. Pink + pineapple + matching pink balloons = chic and delightful summer centerpiece.
We're loving the little touch of palm leaves and teeny pineapples. So pretty.
---
4. Nothing says summer party like an delicious-looking watermelon.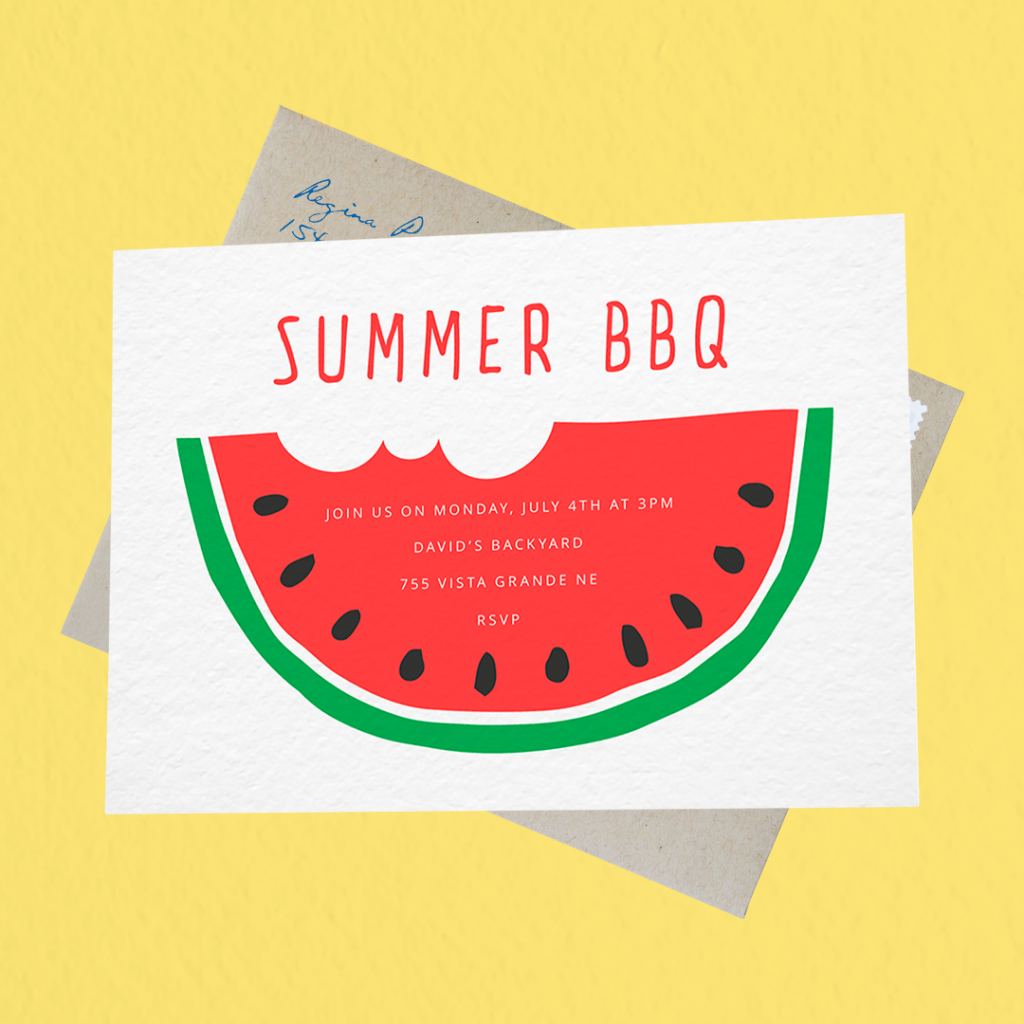 Simple. Bright. Colorful. Your summer BBQ is going to be delicious.
---
5. Use see-through pitchers and fruit to create stylish drink self-serving stations.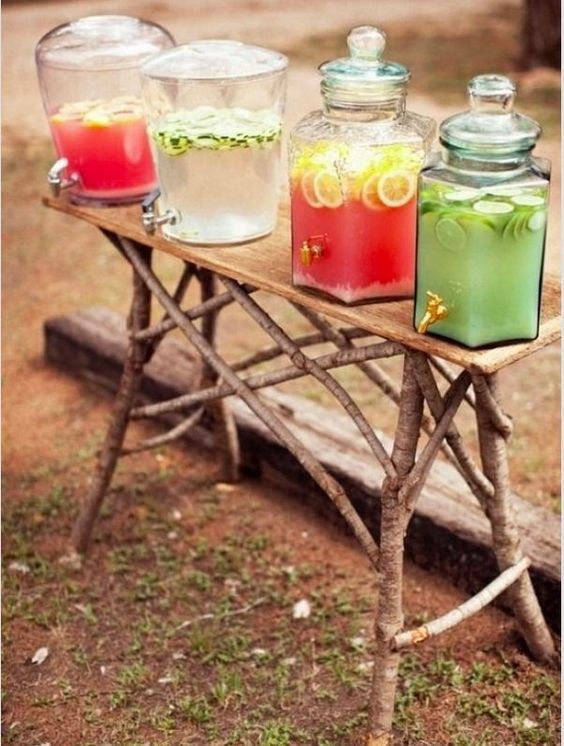 Seriously, who doesn't love a watermelon-lemon cocktail?!
---
6. Hey! Wanna party?!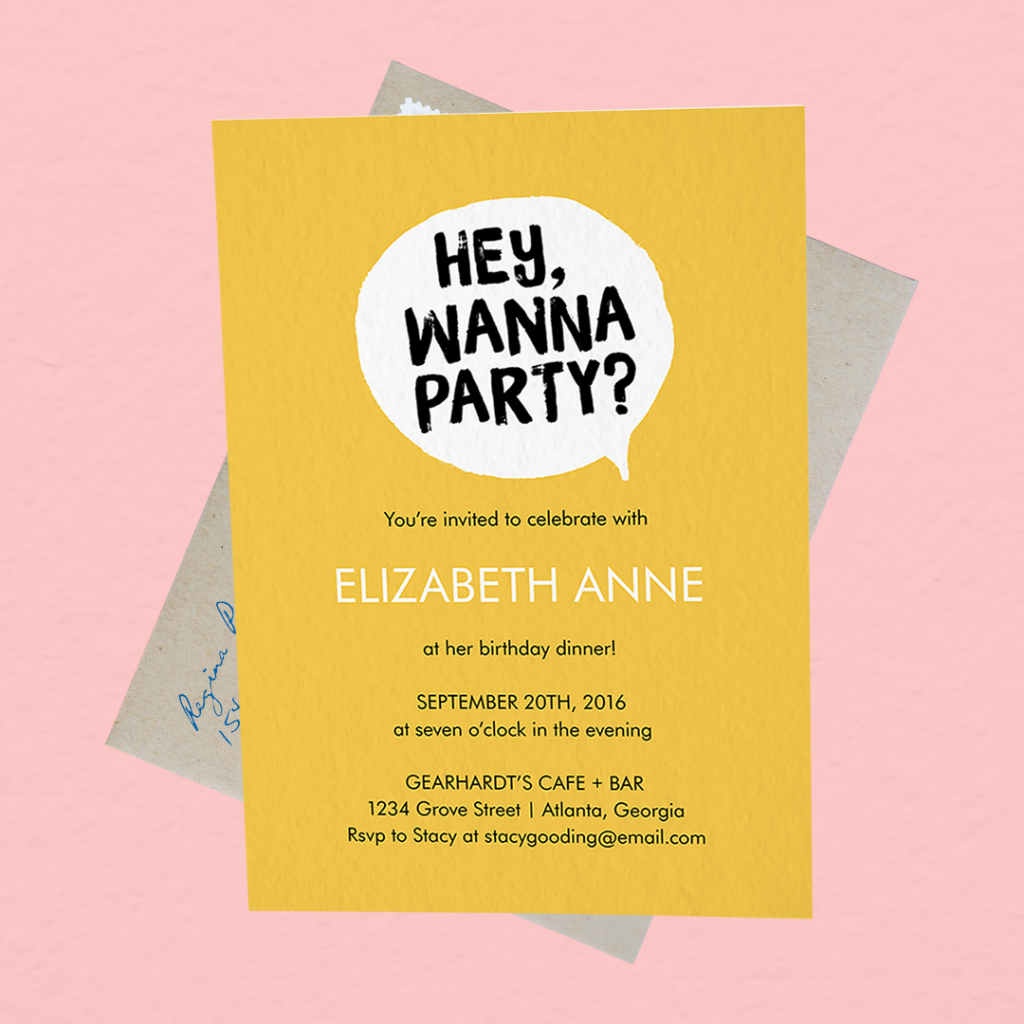 Sending real invites so so retro. And old-school chic.
(pro tip: Postable will mail them for you)
---
7. String small lights along small sticks for stylish outdoor lighting.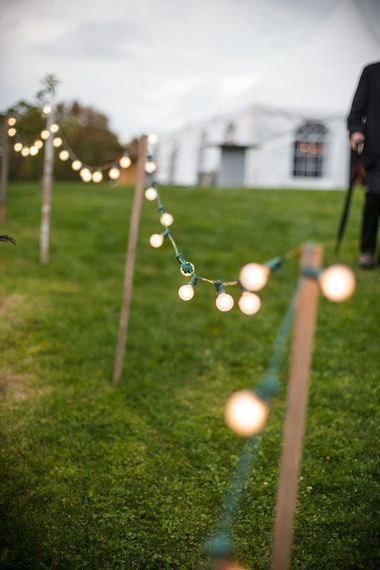 You don't need to spend hours to give your summer party a chic touch.
---
8. Take your summer party to the next level with this pink sorbet punch.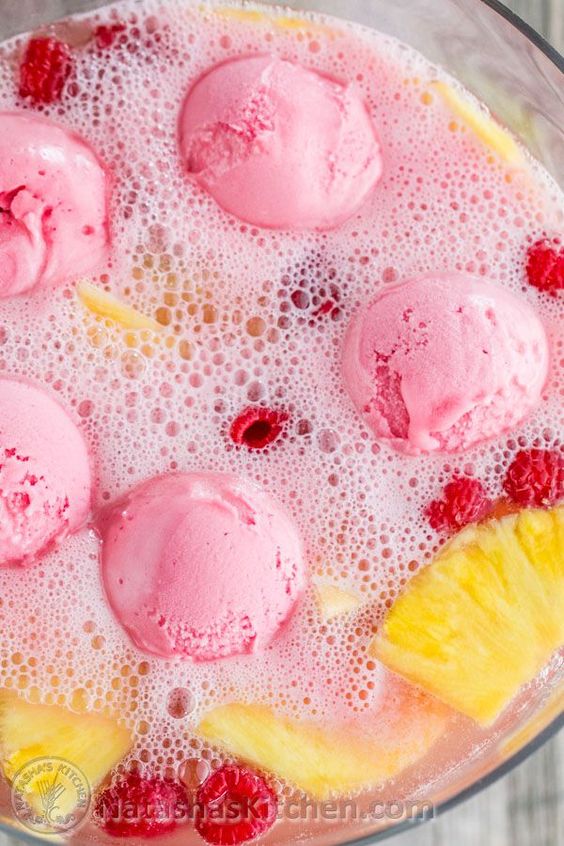 ok. YUM.
---
9. S'mores are pretty much the greatest outdoor summer treat there ever was.

Set up a chic s'mores bar at your summer party and your guests will love you!
from a pumpkinandaprincess.com
---
10. No summer party is complete without a string of balloons.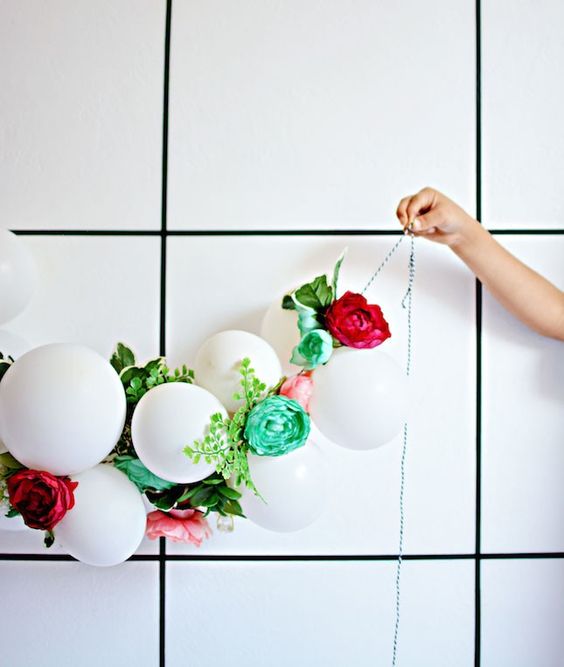 Check out this post for 20 creative balloon DIY ideas for your next party!
---
11. Who doesn't love a summer bbq?!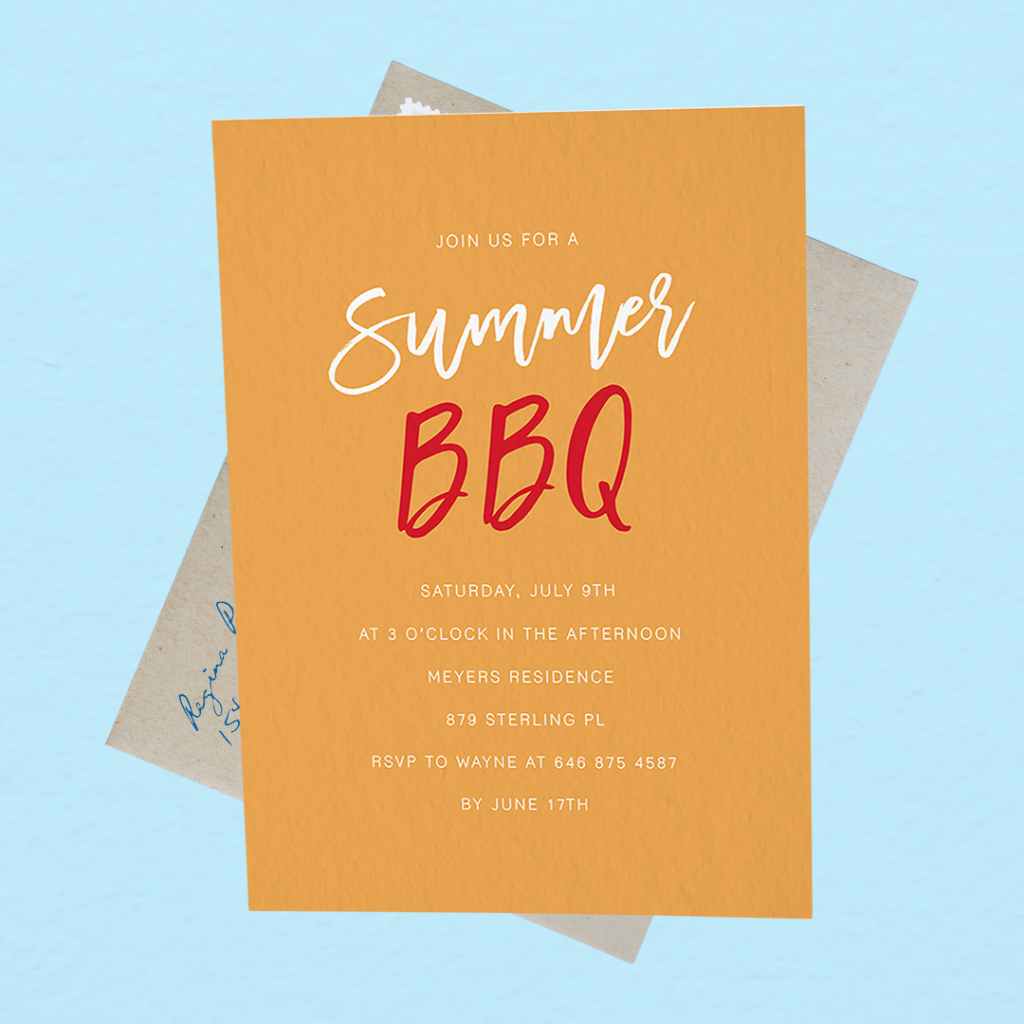 No stylish party ever starts with an e-vite.
---
12. Mason jars can go a long way from storing food to chic summer party decor.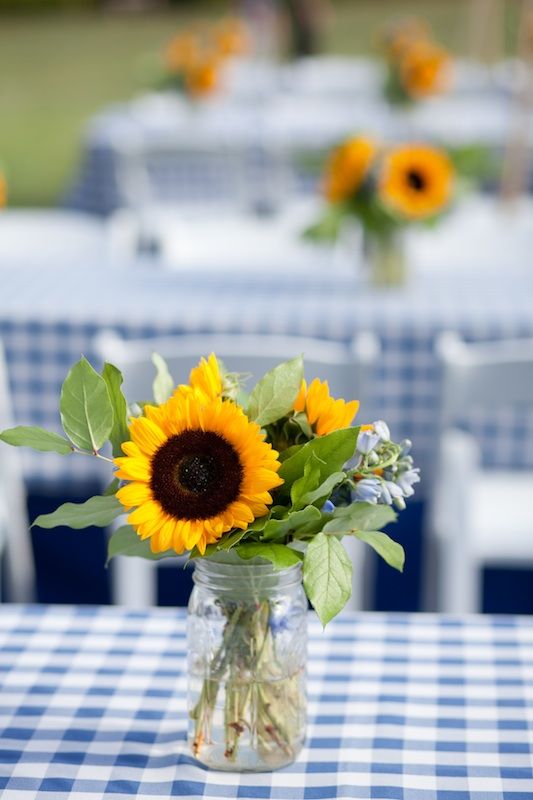 Mason jars make for great and simple center pieces. Fill it up with water and lemons first for an even bigger pop of color.
---
13. The summer party idea of all summer party ideas!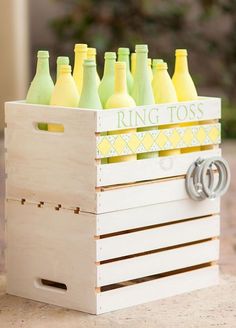 Food is all good and well, but you'll need something else to entertain your guests while the grill is cooking!
---
14. Use an old (or new) barrel to store your beer bottles.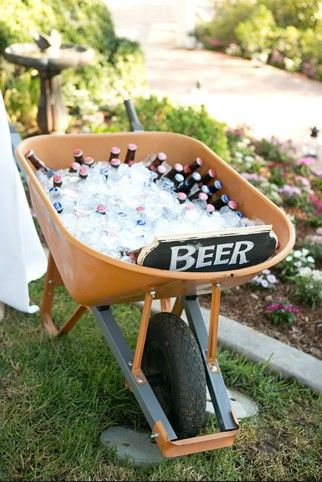 Cute. Easy. Useful.
from exquisiteweddingsmagazine.com
---
15. Don't have an outdoor dining table? No problem!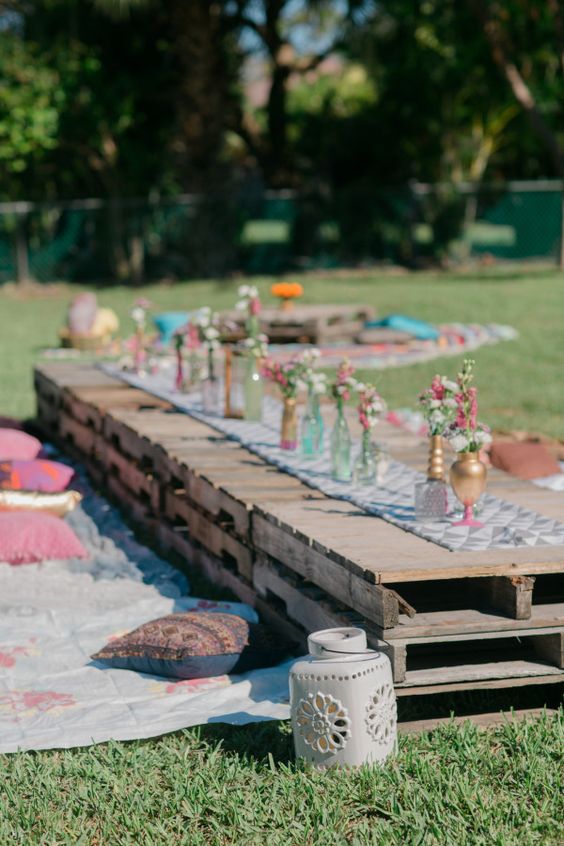 Stack old wooden crates to create the perfect & intimate outdoor dining experience for your guests. Blankets and pillows serve as perfect seating additions as well!
---