New Year's eve will be here before you know it — are you ready for the biggest celebration of the year? If you're anything like us, you must be excited about the prospect of bringing in the new year surrounded by friends and family and lots of bubbly. New Years Eve parties are the best. But this year is different. This year you're looking to take it up a couple of notches by hosting the big event yourself. And while living up to big new years eve expectations is a tall order — you're more than willing (and able) to serve it!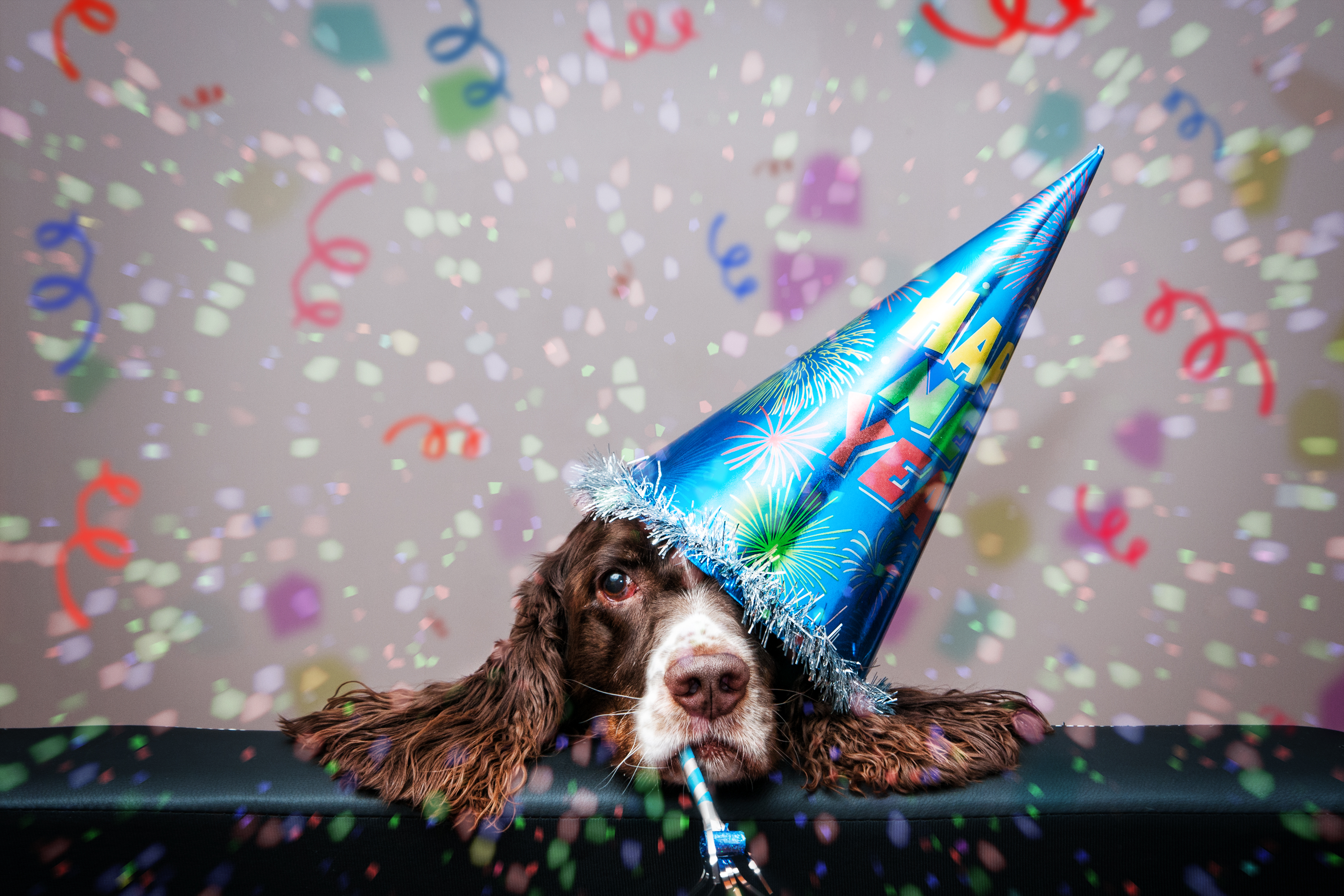 You've been prepping for this night all year — hosting random parties here and there to get your feet wet. And now you're ready for the big game. The biggest party of the year is yours for the taking. Or perhaps you've never hosted a party in your life and you're ready to take the plunge this new years. Whatever experience you may or may not have hosting parties, your new years bash this year is going to be the talk of the town for months! We just know it. And we're here to help. Scouring the wide world of Pinterest, we've gathered some stellar new years eve party ideas for your inner hipster. Whether you're hosting a party with a hipster theme in mind or simply want to add a few off-the-beaten path accents here and there, this list will be your go to when you start to plan your very own bash.
First things first — your party invites.
Everyone knows New Year's Eve parties are all about the three Gs — glitz, glitter and glam. How you choose to spice things up will be up to you. Perhaps you're going to go with a more vintage feel or you'd like to take glitz & glam to a whole new level of sparkle. Maybe you're looking to keep things simple this year. However you're trying to execute your best new years eve party — you'll want your invites to reflect your theme or overall general feel. This will help your guests to fill in the details of what kind of attire to wear and set the tone for your party before it begins.
Real paper invites not e-vites. Real paper invites gives your party a more sophisticated feel. This will make your guests feel more obligated to show up and even get them excited to come celebrate with you. Real paper invites won't get lost amongst the numerous other online ongoings and will keep your big bash at the forefront of your guests' minds. Here are just a few New Year's Eve party invites to consider.
[Pro tip: Send real paper invites in minutes. Postable has a huge selection of invites that will all be mailed for you. It doesn't really get easier than that.]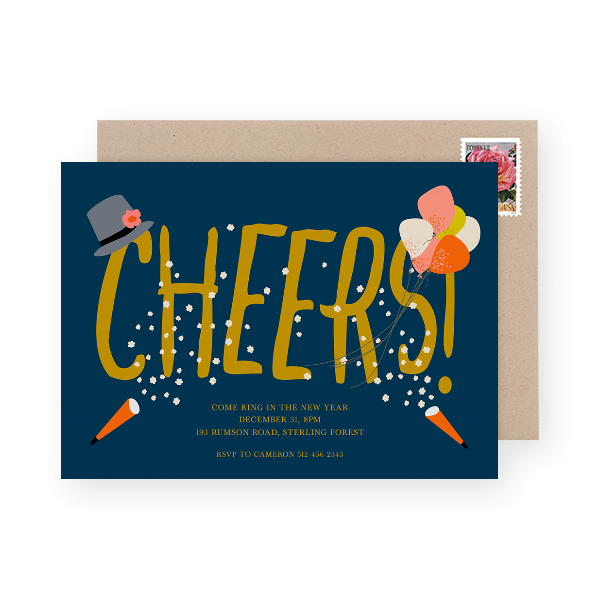 This Confetti Cheers party invite by Elizabeth Grubaugh is the perfect design if you're looking to spice up the old traditions with something a little out of the ordinary. We love the dark blue and gold combo along with the colorful accents. Use these colors as inspiration for the decorations. Also a perfect invite if you're thinking more along the lines of vintage or retro themes. Customize this design with your personal information and send your cards here.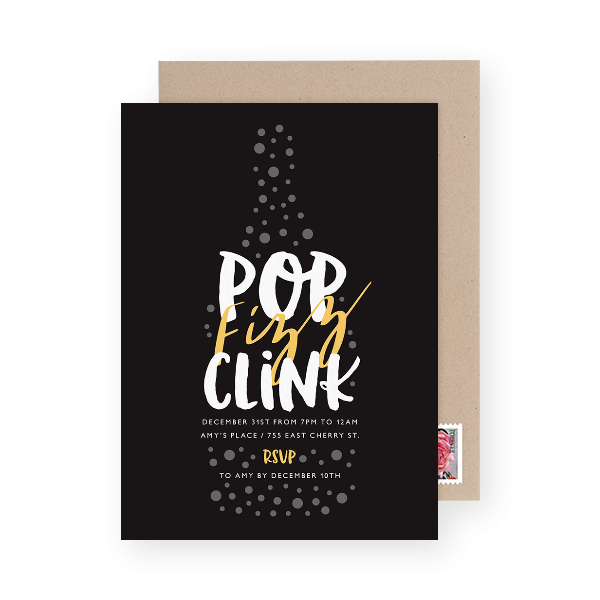 If you're looking for something a bit more traditional, this Pop Fizz Clink invite will be your go-to. You can't go wrong with this traditional New Years Eve color scheme of black, white & gold and you gotta love the bottle outline as the design element. The thick brush stroke font sets the tone for the fun event! Customize and send this card here.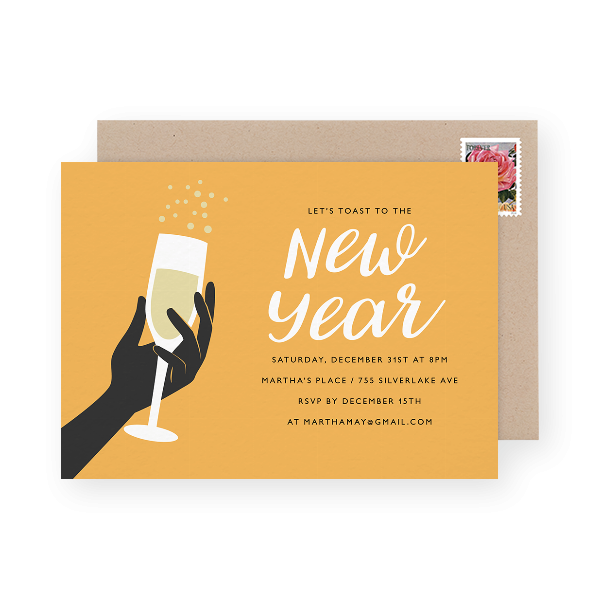 A bit of both worlds — this fun New Years Eve party invite is perfect if you're looking for something a bit on the traditional side and a bit not. Step out of the box with this fun illustration and pop of color while still staying true to the traditional bubbly theme. Who doesn't love some bubbly?! Customize and send this card here.
Then there's the party decor.
Whether you're ready to splurge like you've never splurged before or want to keep the decor budget as low as humanly possible — we've got some stellar ideas to get your place party ready in no time. You can find all the goodies ready to rumble on places like Etsy or simply gather things from around the house and get creative!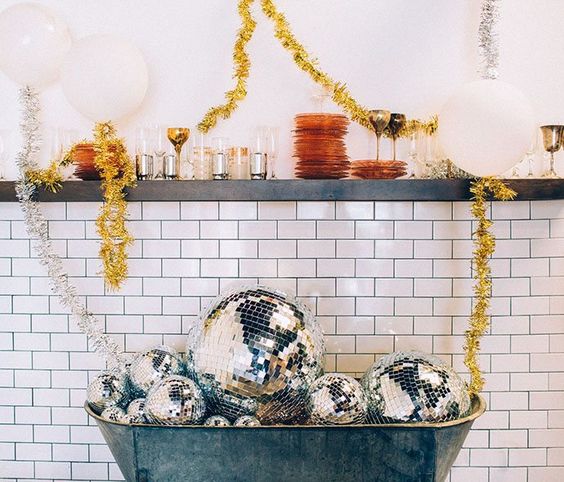 via Pinterest
Channel your inner hipster and bring in ordinary items from around the house to be used as the un-ordinary decor pieces. This absolutely genius use of a vintage bath-tub doesn't get better. If you got one of those lying around — by all means fill em' up with various sized disco balls for the perfect new year's eve party piece. On the other hand, if you're lacking an old bath tub, think a bit outside of the tub –so to speak. What else can you use? Fill up big buckets, vases, big boots, baskets — whatever you've got lying around. Disco balls are a fun and easy way to add some glitz to your New Year's eve party!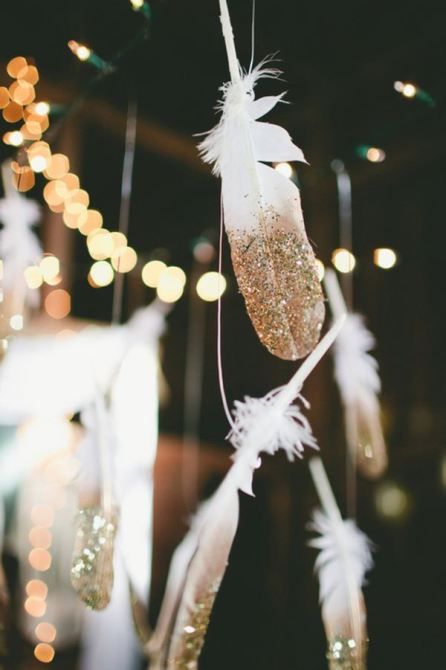 via Pinterest
Feathers and glitter — who knew these two things would ever go so well together? The perfect accent piece to any hipster new years eve party. Purchase them ready to go or get some glue, glitter and feathers to craft them yourself. Use a string to tie them up around the place and don't forget some fairy lights to really bring the glitter out!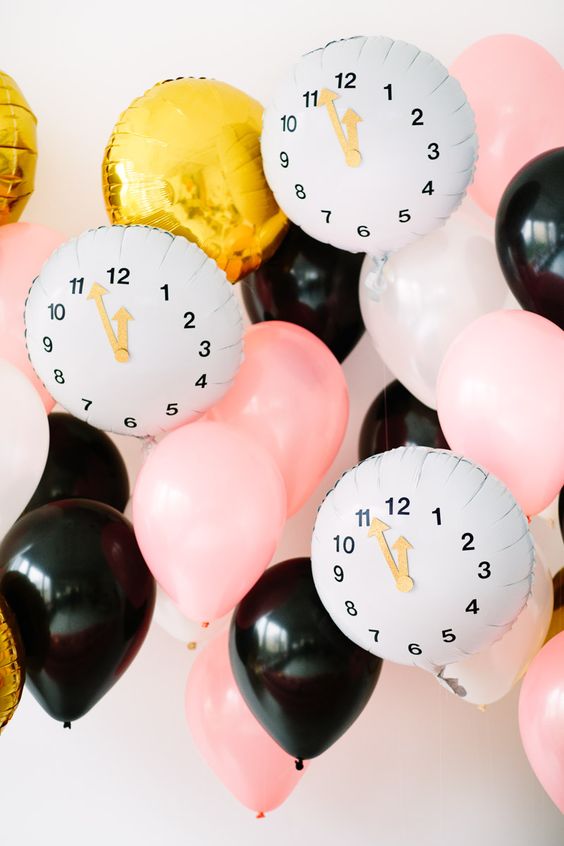 via Pinterest
Balloons are always a win. If you're trying to get a bit more creative with this year's decorations — these countdown balloons will be perfect. Click the link for the tutorial on how to make these yourself for the perfect addition to your party decor.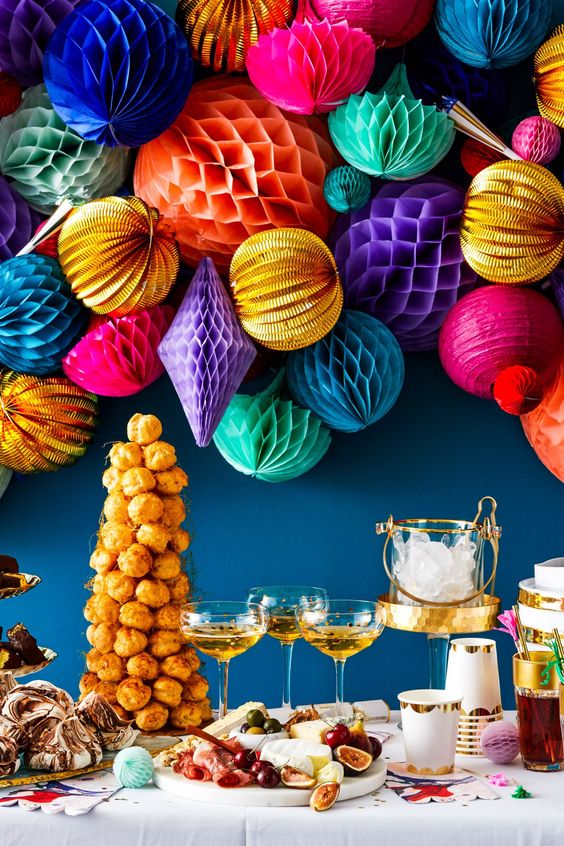 via Pinterest
Want to go with a wider color scheme? We don't blame you — color is always more fun anyway! Set up a table with all the drinks and goodies and then use paper cut-out decor as the ultimate backdrop. While this may take some time to get up — it'll be totally worth it!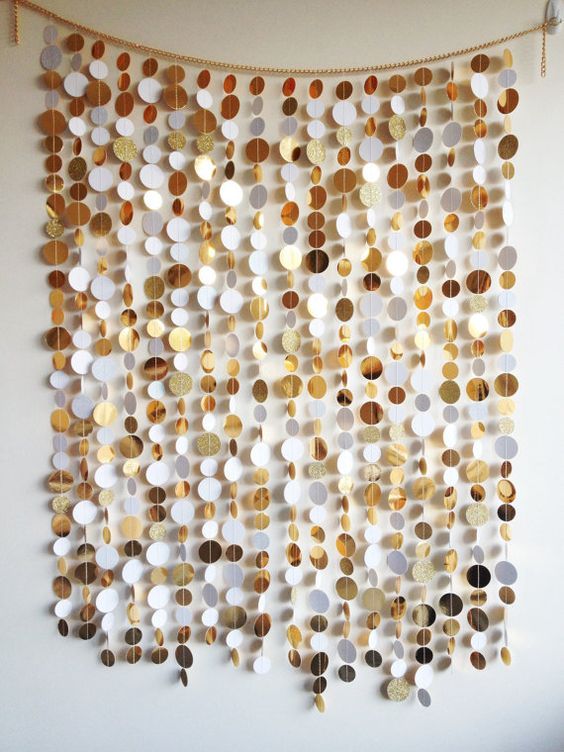 via Pinterest
No hipster-inspired New Years Eve party would be complete without the opportunity for some funky photo opps. Set up a simple photobooth backdrop for your guests to snap away during the night! Use balloons, paper cut-outs, fairy lights or a simple string up like the one pictured against a white wall. Don't forget to have some sort of lighting pointed in the direction of the backdrop so that the photos actually come out. Easy peasy.
Last, but certainly not least — the party food.
Just as you did with the party decorations, get as creative as you want! Not much of a cook? Don't worry — nobody is expecting you to bust out a dinner party for all of your guests. Simply provide a few snacks to munch on and you're golden. If you find your inspiration in the kitchen, however — nobody will be opposed to having more elaborate treats to munch on while the clock strikes 12!

via Pinterest
Sweet, easy AND fun to look at! Buy a bunch of fortune cookies (shouldn't be expensive), sprinkles, icing and glittered sugar. Turn up some tunes and dunk away! Have fun with the patterns and don't worry too much about perfection. Your guests will be in awe of your work and will no doubt love crunching away at these little sugary treats.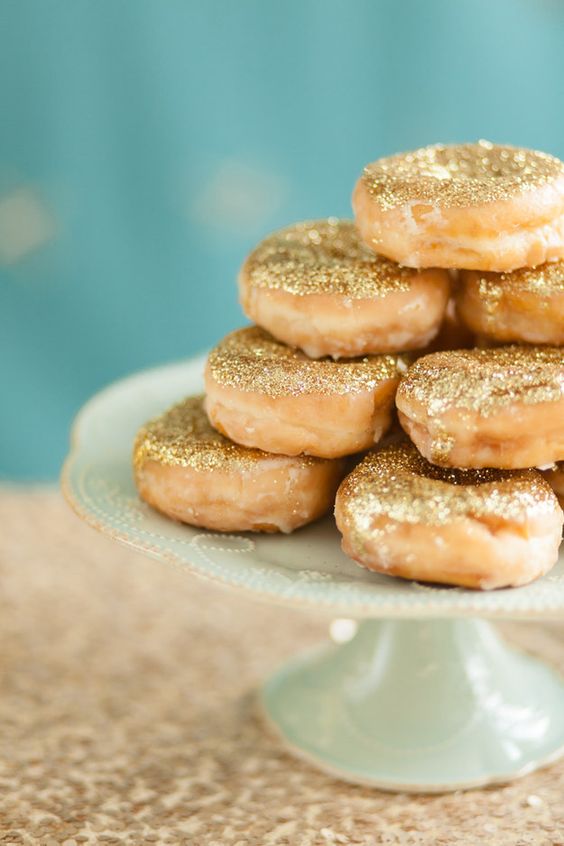 via Pinterest
Cakes are cool and all, but in the hipster spirit of things — gold donuts for the win. Seriously though — everyone loves donuts and there's no need to cut anything. Your guests will be able to serve themselves so you can enjoy more of the party. Also — gold donuts. What's not to love?!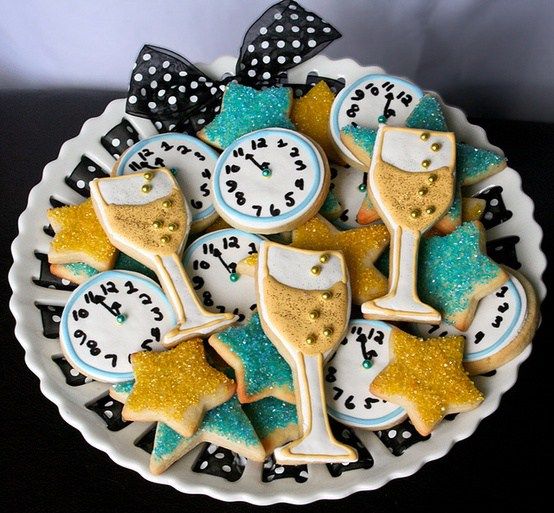 via Pinterest
If you're a real master in the baked goods department — these NYE inspired cookies should be no big deal for you. Or you could choose to pay someone to make them for you. Whatever you choose to do, these cookies will be the perfect add-ons to your stellar NYE party.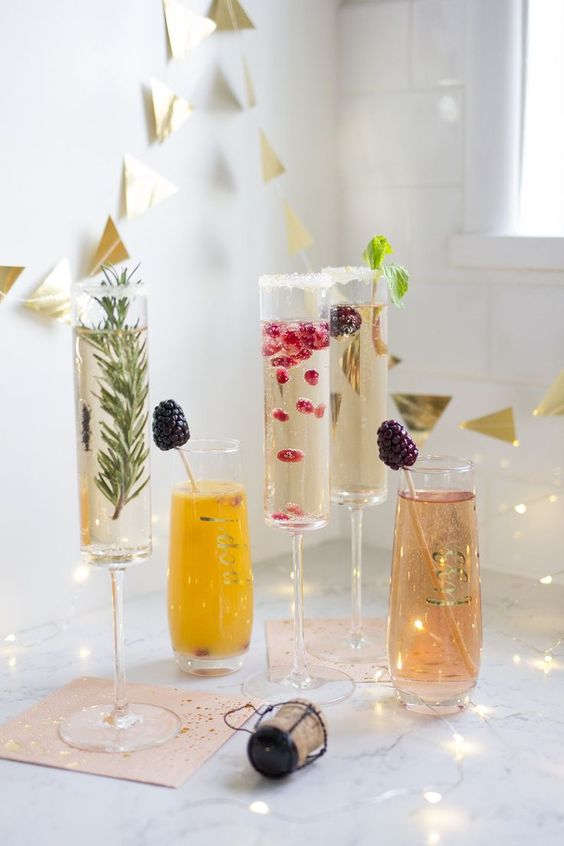 via Pinterest
Last, but most certainly not least. A champagne bar! As we've already mentioned — bubbly is kind of the name of the game at NYE parties. And even though you're hoping to get out of the box this year and channel your inner hipster, you're not keen on straying away from this one tradition. A champagne bar is just the thing to satisfy both needs! Bubbly will still very much be the drink of the evening, but this way the drinks will look all sorts of unique.
Set up your champagne bar the same way you would a mimosa bar or ice-cream bar — filled with all sorts of yummy toppings like rosemary twigs, pomegranate seeds, sugar daddy sticks etc. Get creative! Let your guests dress up their champagne however they'd like — a fun activity and decor all in one. You can offer different sized glasses to add a little pizzazz!
Alright, who's ready to party?!
And remember — before you get started planning your big event, don't forget to mail out your party invites!