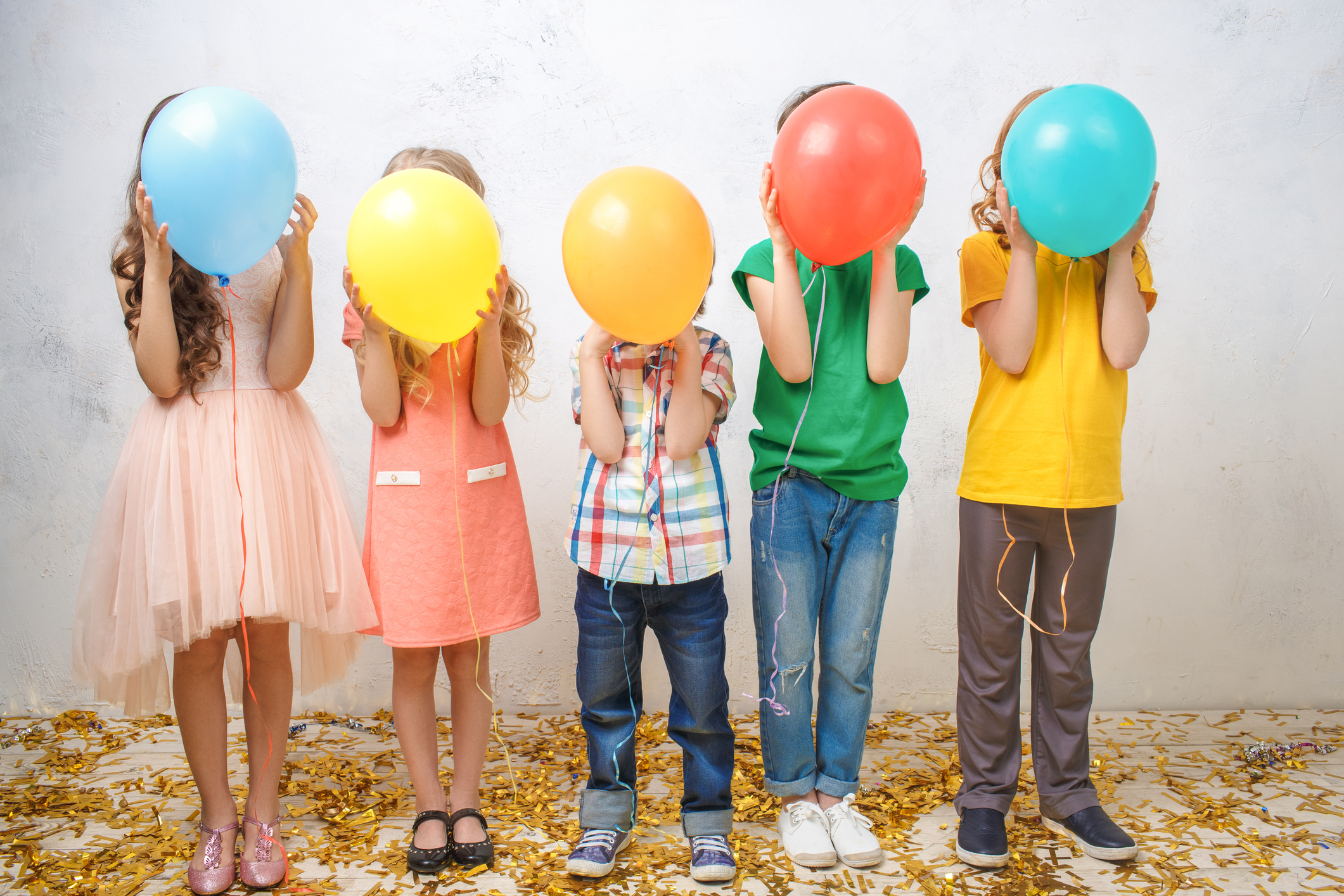 You've searched long and hard (in between nap times) for the best kids birthday party ideas. It's almost that time and you're kind of drawing a blank. Nobody knows the hard truth of planning a kids birthday party like you. One things for sure, sending out kids birthday invitations is the last thing you want to be spending your time on (nap time is only so long). We're happy to introduce you to Postable's adorable kids birthday invitations that are mailed for you. We know… life will never be the same again. Because of our very healthy obsession with quality and design, these adorable kids invitations will arrive just as beautiful as you would hope without all the struggle. They're even hand stamped AND stuffed into delightful envelopes.
Not sure how to keep the kiddies busy or what food to serve to fit the abundance of tiny little fingers? Not to worry. We've scoured the world of Pinterest for you (so
you don't have to)
 and matched some of our adorable kids birthday invitations with their adorable party idea equivalent.
1. Hot Air Balloons
Adorable kids birthday party ideas all start with the hot air balloon, right? This theme is so versatile and and can be used for a wide range of interests and ages. Since there's no color restrictions, you can easily create fun DIY decorations with this theme. Use this kids birthday party invitations design template and customize it with your own details. The birthday age on this invite can be anything you'd like.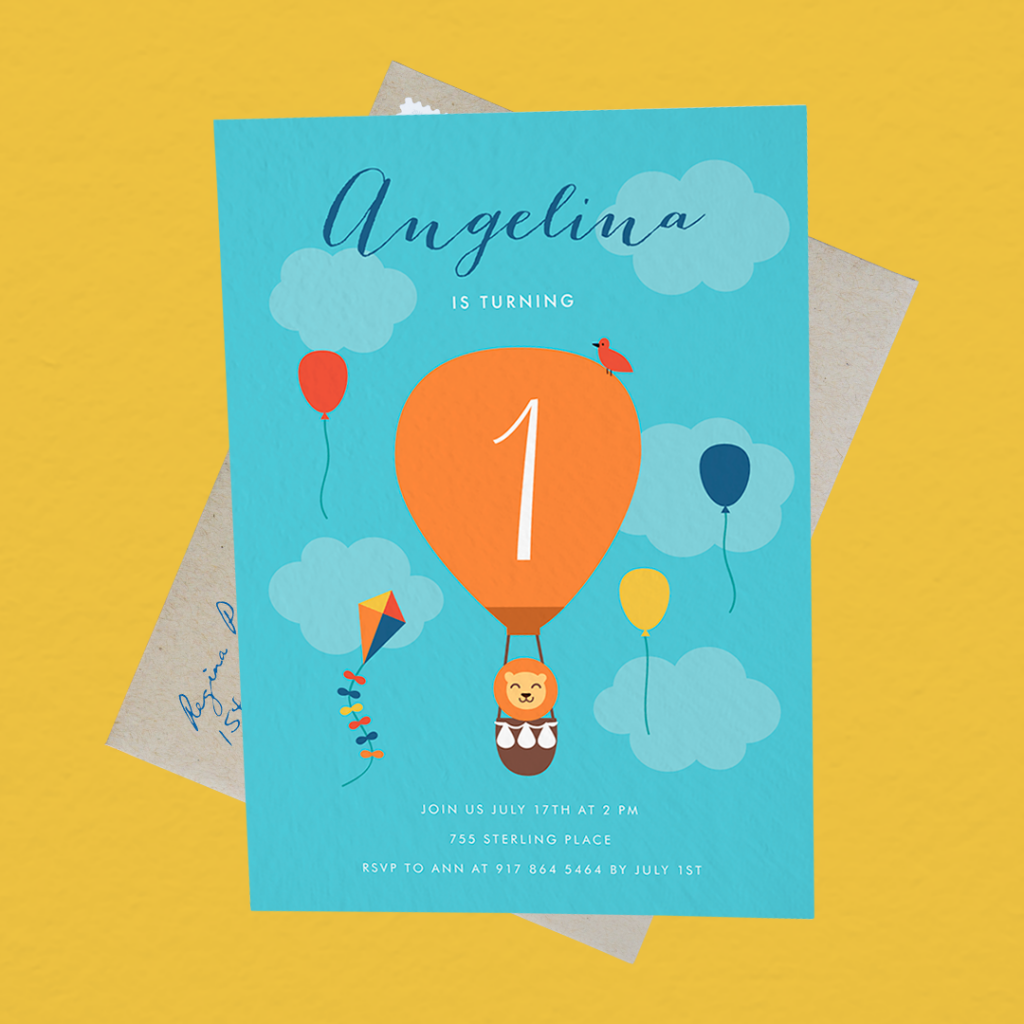 Get this card here
How fun are these DIY hot air balloon bunting?!? Check out the pin below to create your own.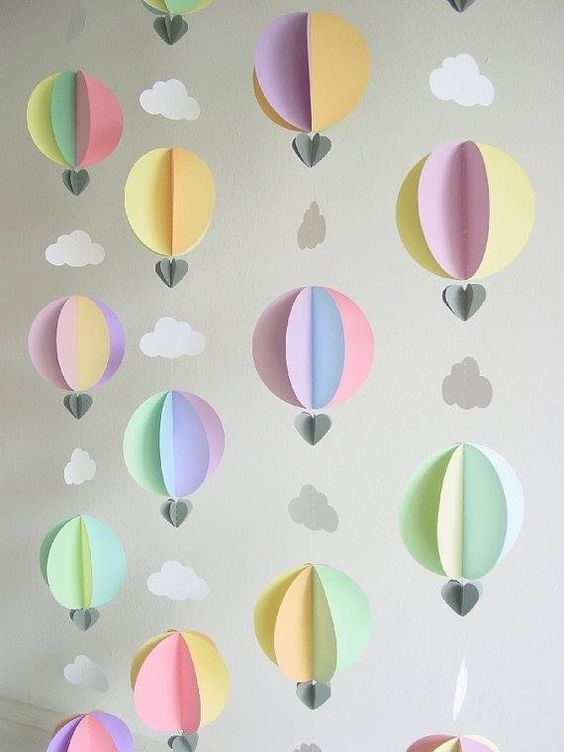 via justrealmoms.com
2. Cup Cake Party
Because who doesn't love a delightful little cupcake? Especially a teeny tiny little human (by which we mean your kid). This delightful kids birthday party invitation is perfect for first birthday parties! We love the single candle on the design and the colorful illustrations.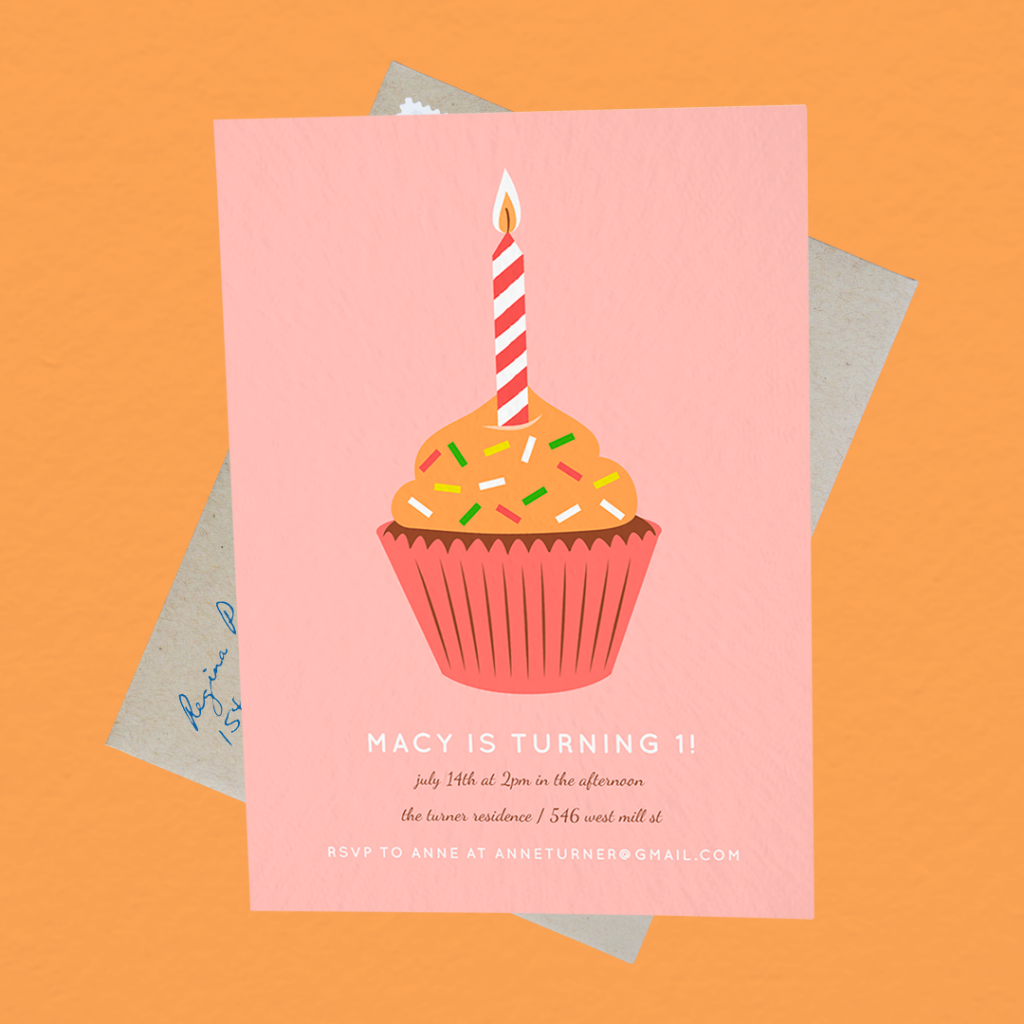 Get this card here
Use paint selection plates in a fun new way and have the kids decorate their own cup cakes! A fun craft the kids can eat? Does it get better? Even the adults at the party will enjoy decorating their own cup cakes. Check out the pin below for instructions on how to make this happen for your kids birthday party.
If the kids are a bit too young to decorate their own cup cakes and the majority of the guests happen to be adults, you can also set up a cup cake bar with a bit more of a sophisticated feel.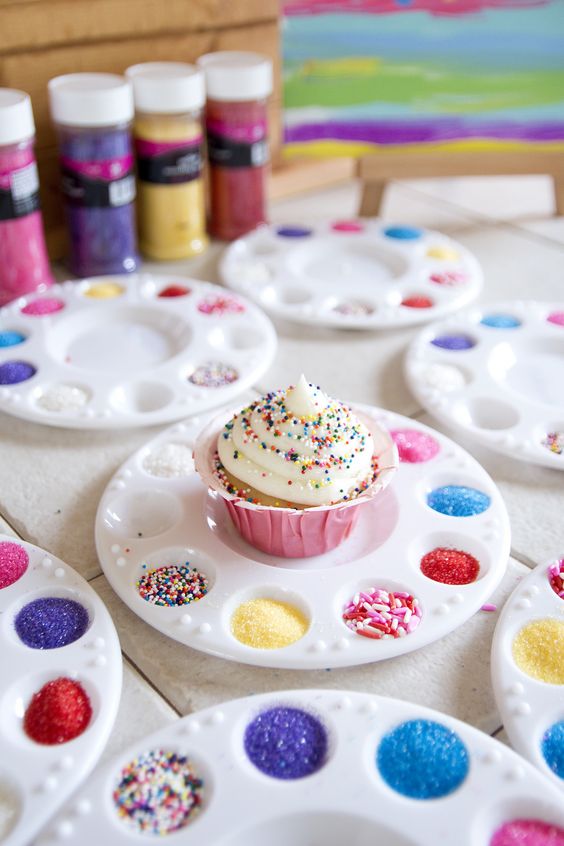 via jenloveskev.com
3. Pretty in Pink
First birthday parties are so special! These delightfully pink first birthday party invitations are perfect if you'd like to throw a pretty pink kids birthday party (who wouldn't?).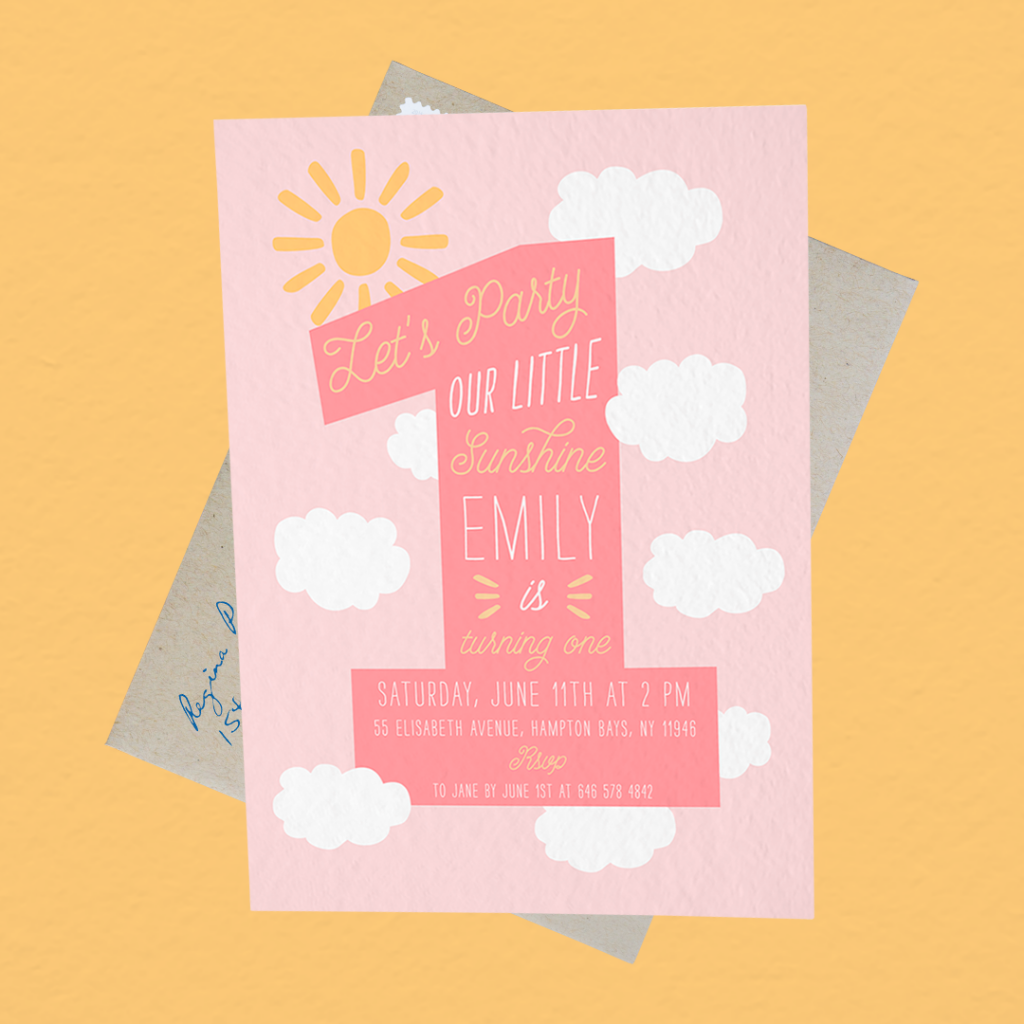 Get this card here
Pretty in pink kids birthday parties have so much potential when it comes to decorations and food ideas. Or you can combine the two like these adorable strawberry milk glasses. We love the extra pink touch with the straws and the rainbow sprinkles as the garnish! Also, who doesn't love strawberry milk?! It'll be a nice (and semi-nutritious) treat for the kiddos and we bet the adults wouldn't mind some either.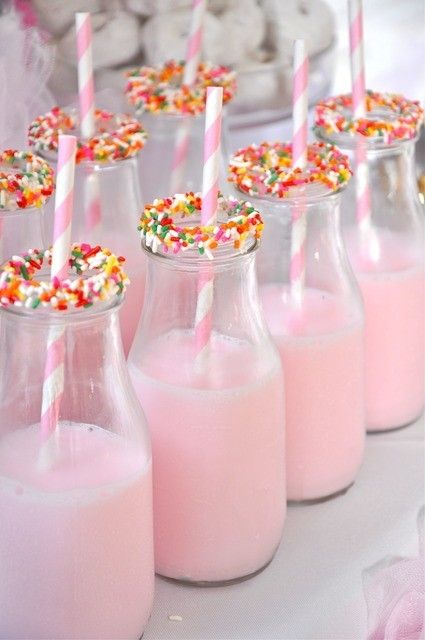 via wehearit.com
4. Pool Party
If your child's birthday happens to be during the summertime, you've got your plans cut out for you. Every kid loves a pool party! These colorful kids birthday party invitations are perfect to get guests in the mood for some sun time.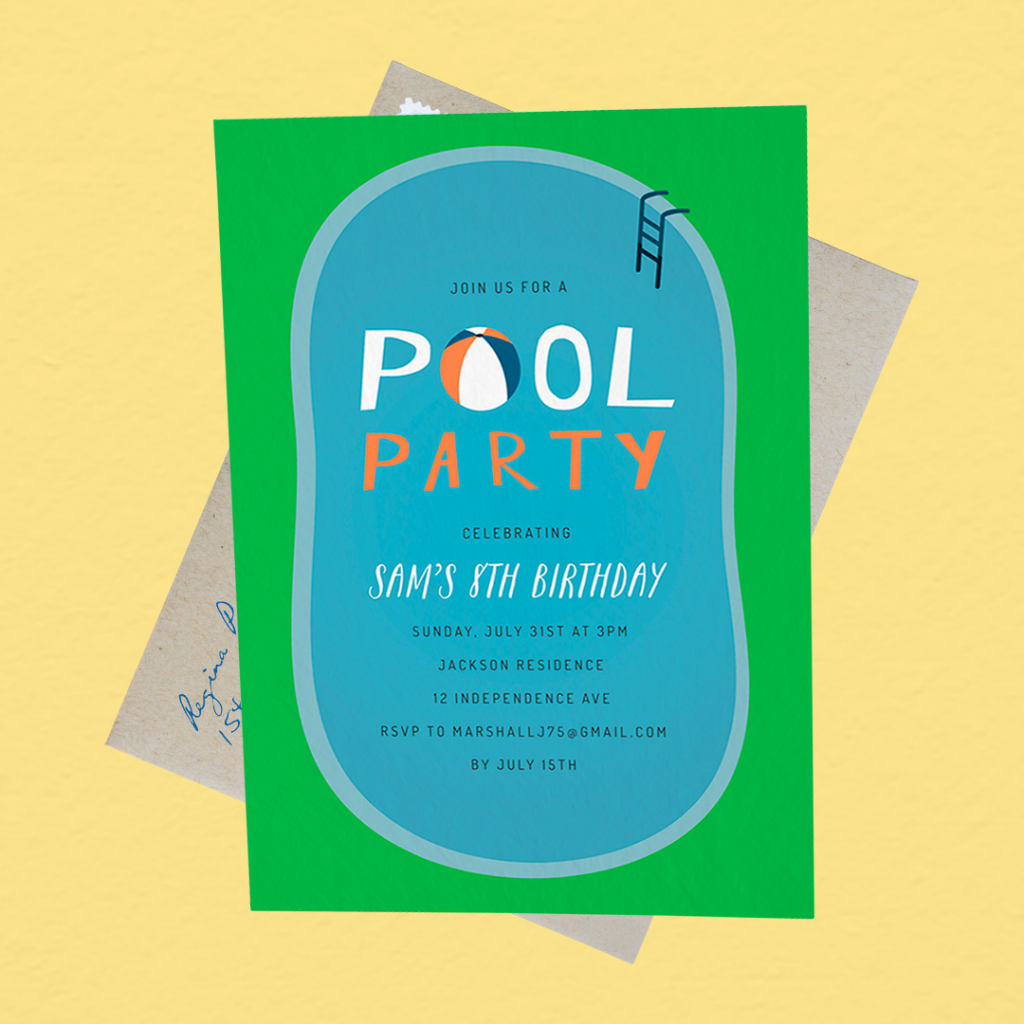 Get this card here
Really get into the theme with a pool party by adding some fun water-related snacks! This simple kids birthday party idea uses a kid favorite (gummy worms) and tiny buckets. Just add a little 'bait' sign and you're all set. Check out the pin for more details!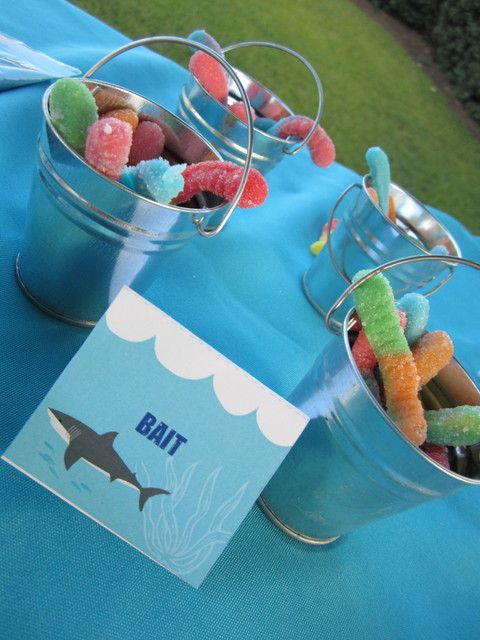 via catchmyparty.com
5. Tea Party
You can get your kids birthday party ideas right from under your nose. If your kid loves to gather up their toys and serve tea then this tea party idea is probably a good bet! We love this adorable tea party invite with a playful font that lets you customize your details.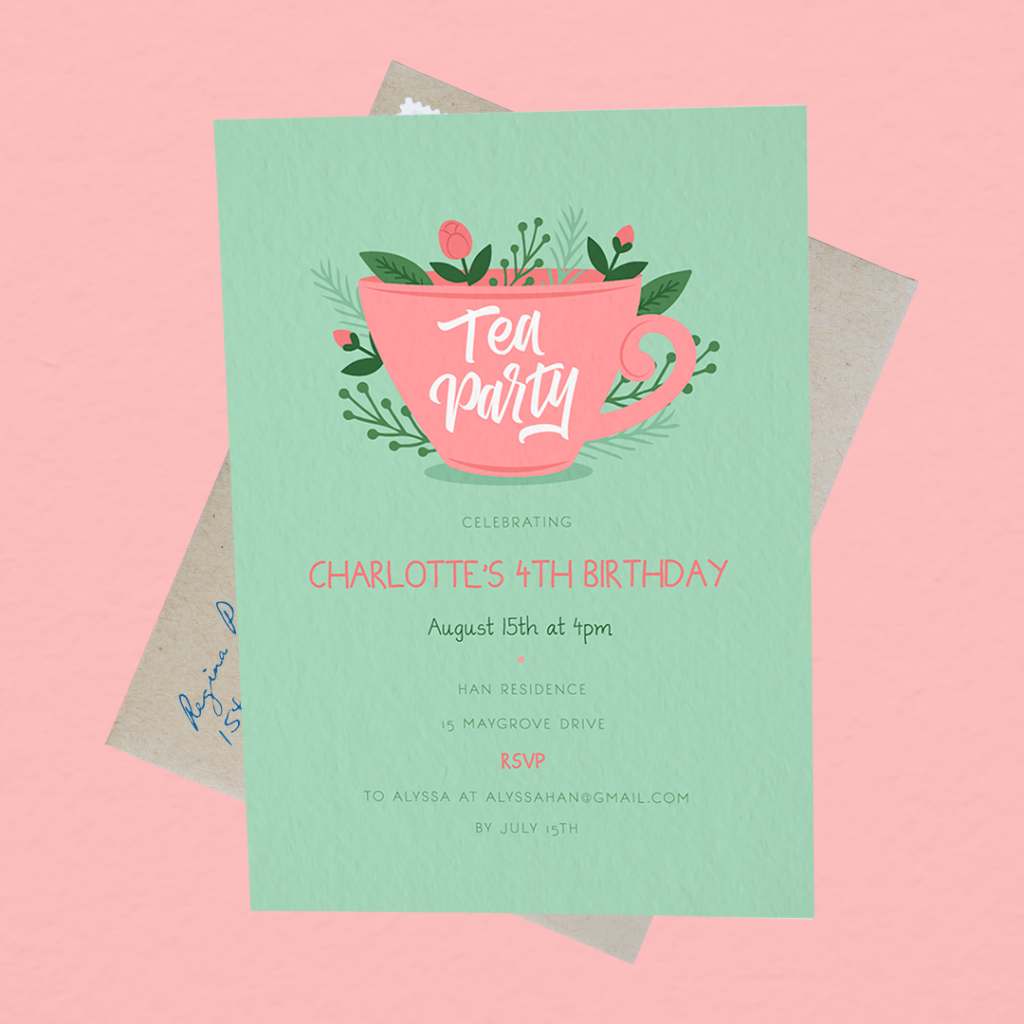 Get this card here
Cucumber sandwiches, tiny tee cups and adorable little hats are the perfect additions to a kids birthday tea party. Check out this yummy recipe for tea sandwiches on the link below.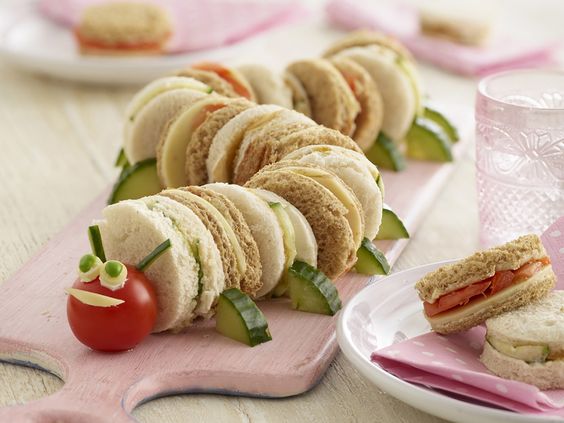 via annabelkarmel.com
6. Shark pool Party Take 2
If a pool party is a little too bland for your little one, than turn the summertime pool party into a themed Shark party! This fun pool party invite featuring a shark illustration is perfect.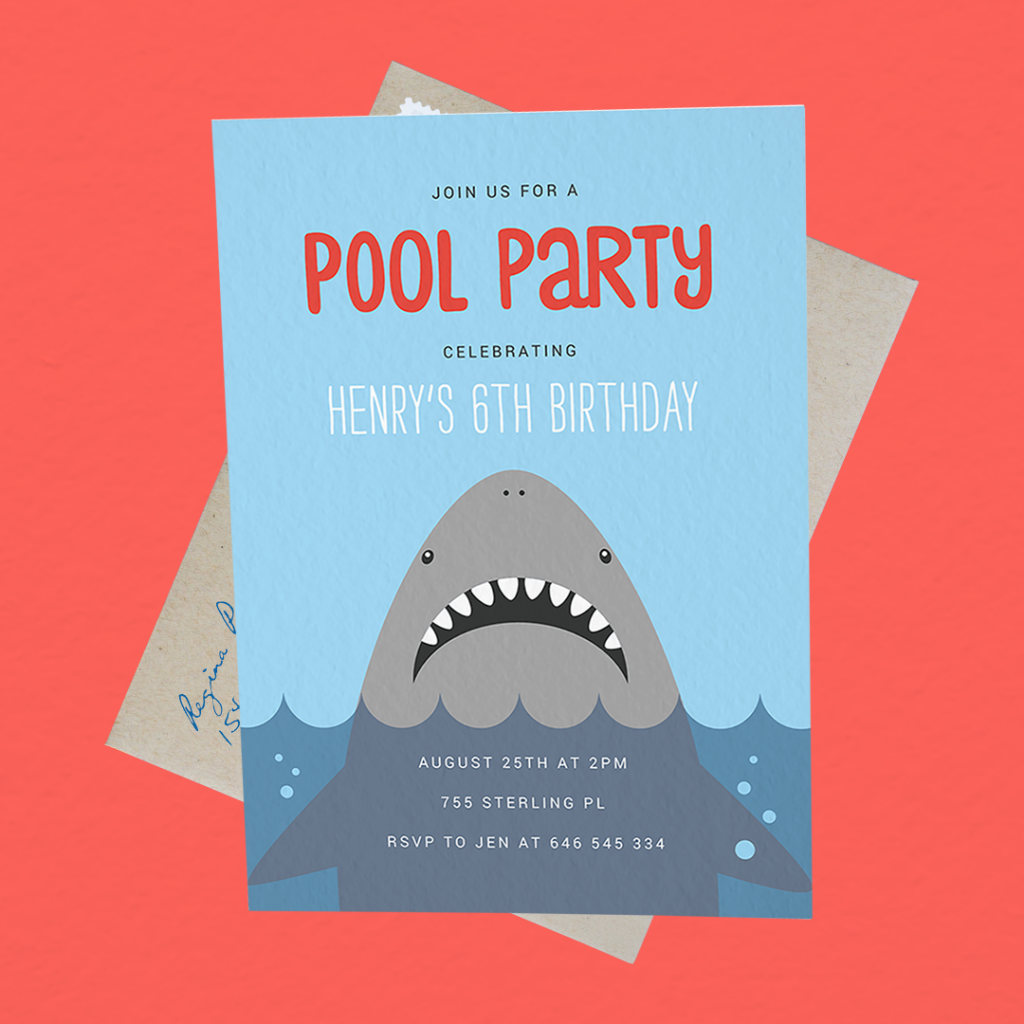 Get this card here
While photo booths are all the rage, making your own shark cut-out will make for equally fun photo ops!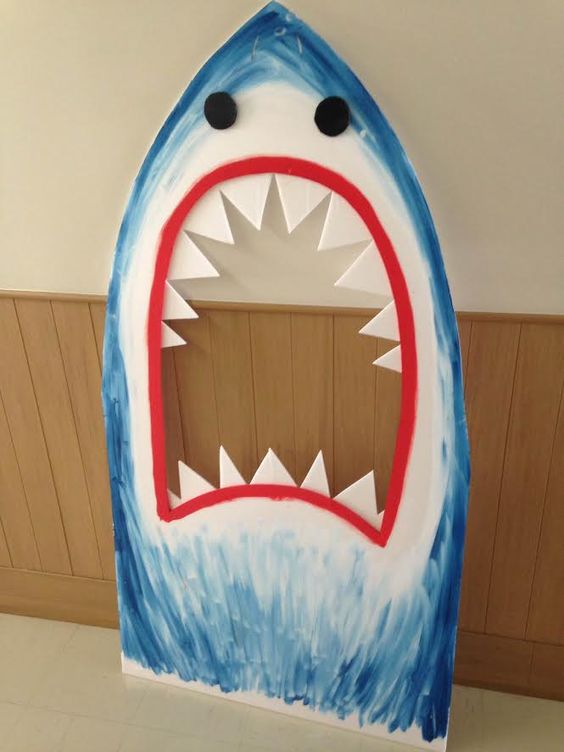 7. First Birthday Party
First birthday parties don't always need a theme — so to speak. You can throw the kids birthday party with a few colorful accents and voila! This fun orange & green first birthday party invitation also lets you add a photo.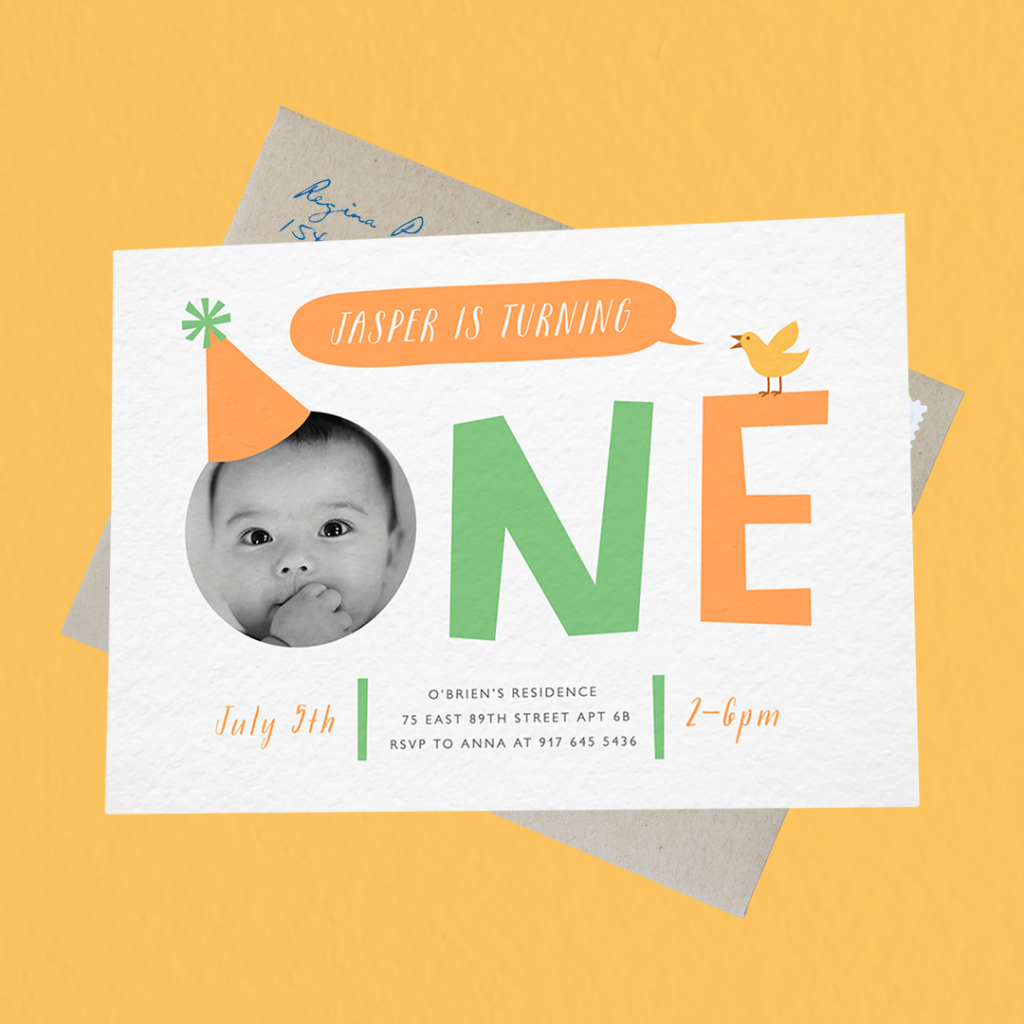 Get this card here
Your little one won't remember this birthday party, but you will. Add some photo back drops to make fun photo opportunities you can then share with your little one later on in life.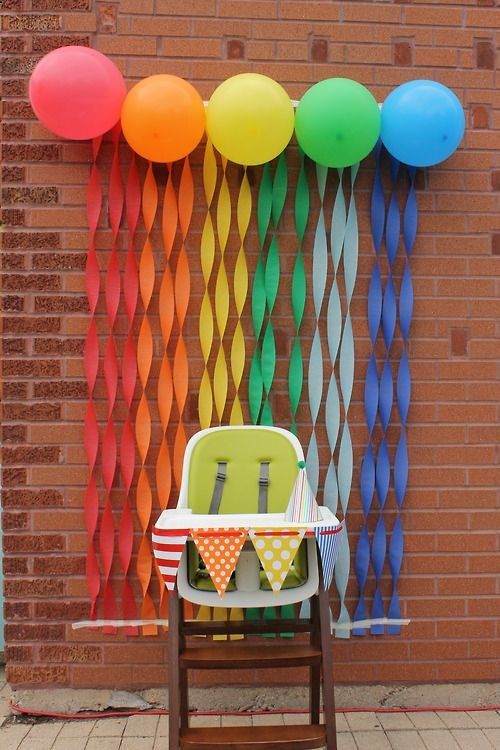 via fitpregnancy.com
8. A Classy Affair
Perhaps you'd like to throw something a bit classier. This is especially nice when the child is very young and doesn't have input. This lovely lilac invitation would be a perfect way to celebrate your child's birthday.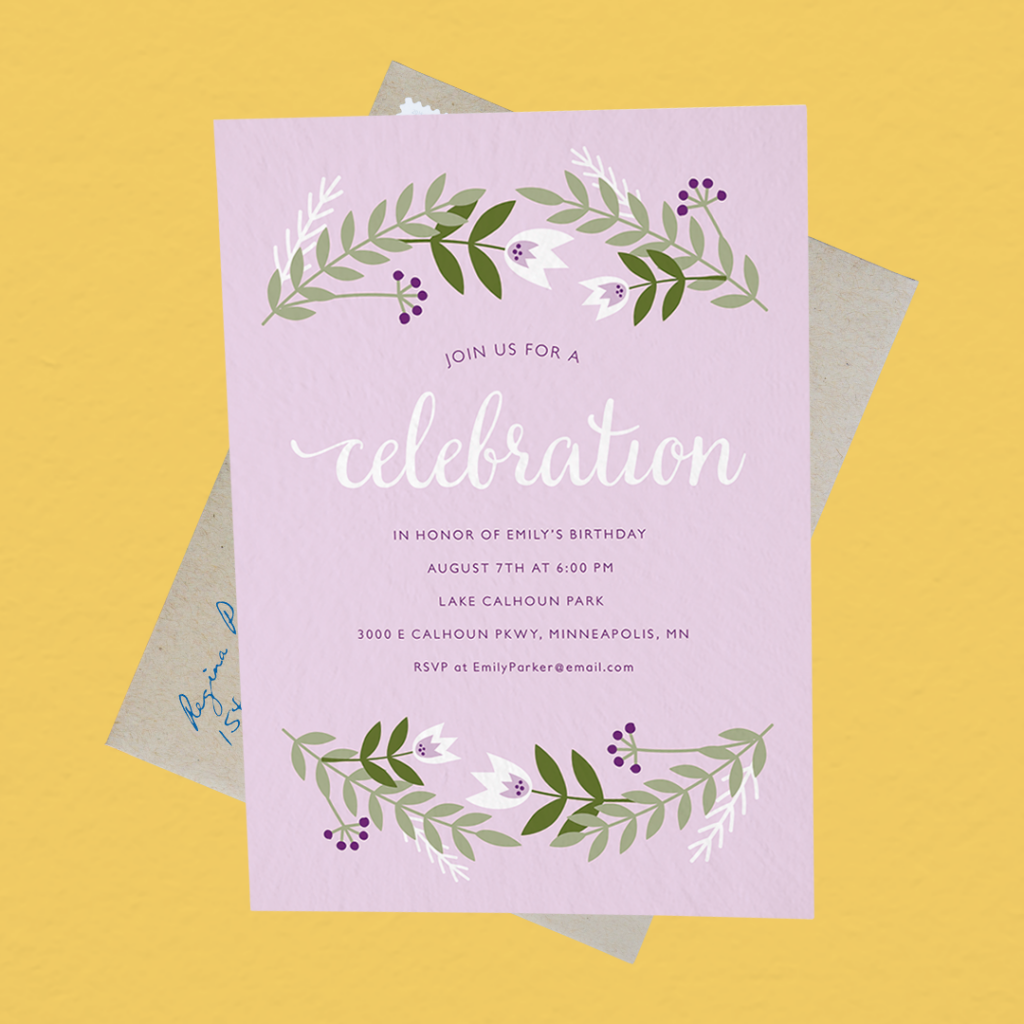 Get this card here
Making tiny little leaf tiaras that match the branches on the invite will make for some seriously adorable photo opps.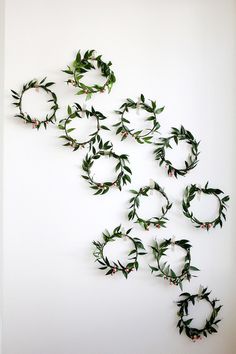 via 100layercakelet.com
9. Train Party
Another fun kids birthday party theme is trains! This fun illustration is the perfect way to introduce your kid's birthday to your guests. This theme is super versatile and can work for many different age groups.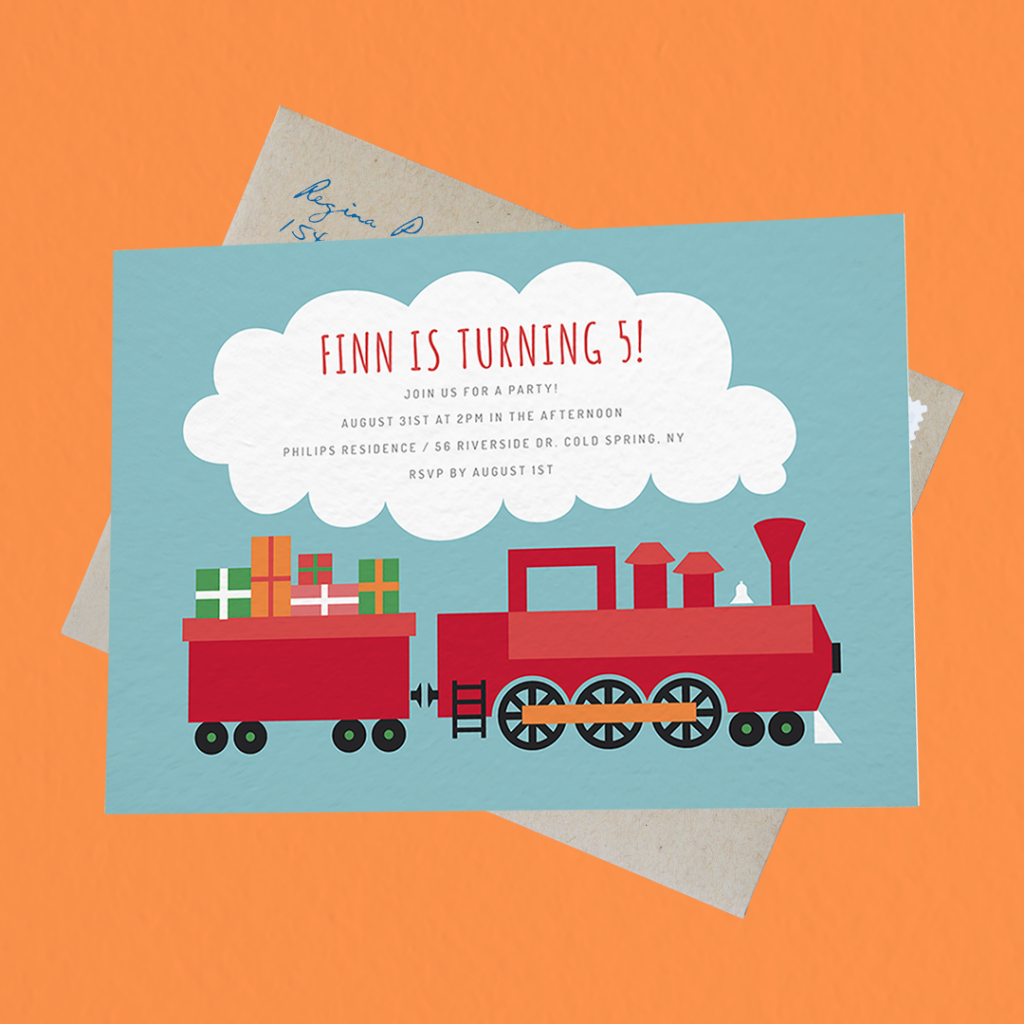 Get this card here
Make the snacks in theme with the train birthday party for added little accents.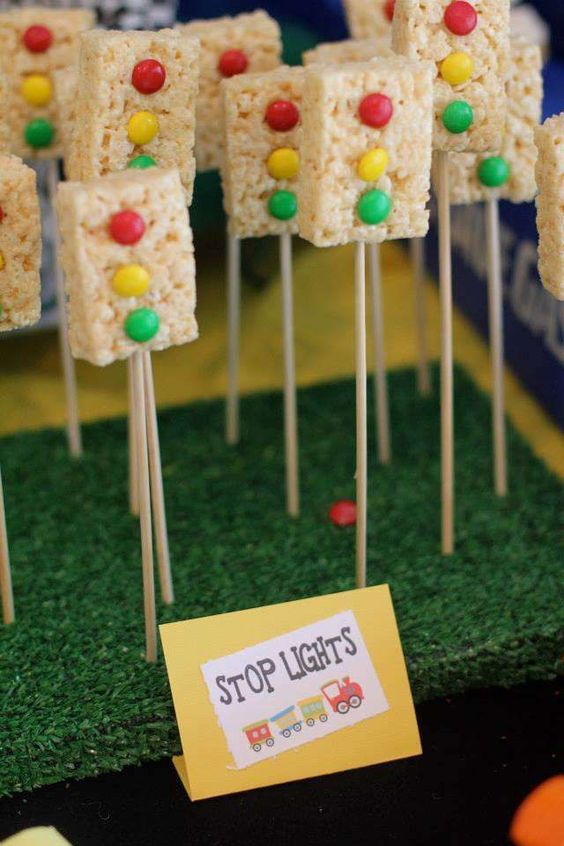 via catchmyparty.com
10. Slumber Party
Slumber parties are so much fun! Get ready by stocking the kitchen with snacks galore and clearing the living room floor (which will be covered in sleeping bags). Who doesn't remember their first slumber party!?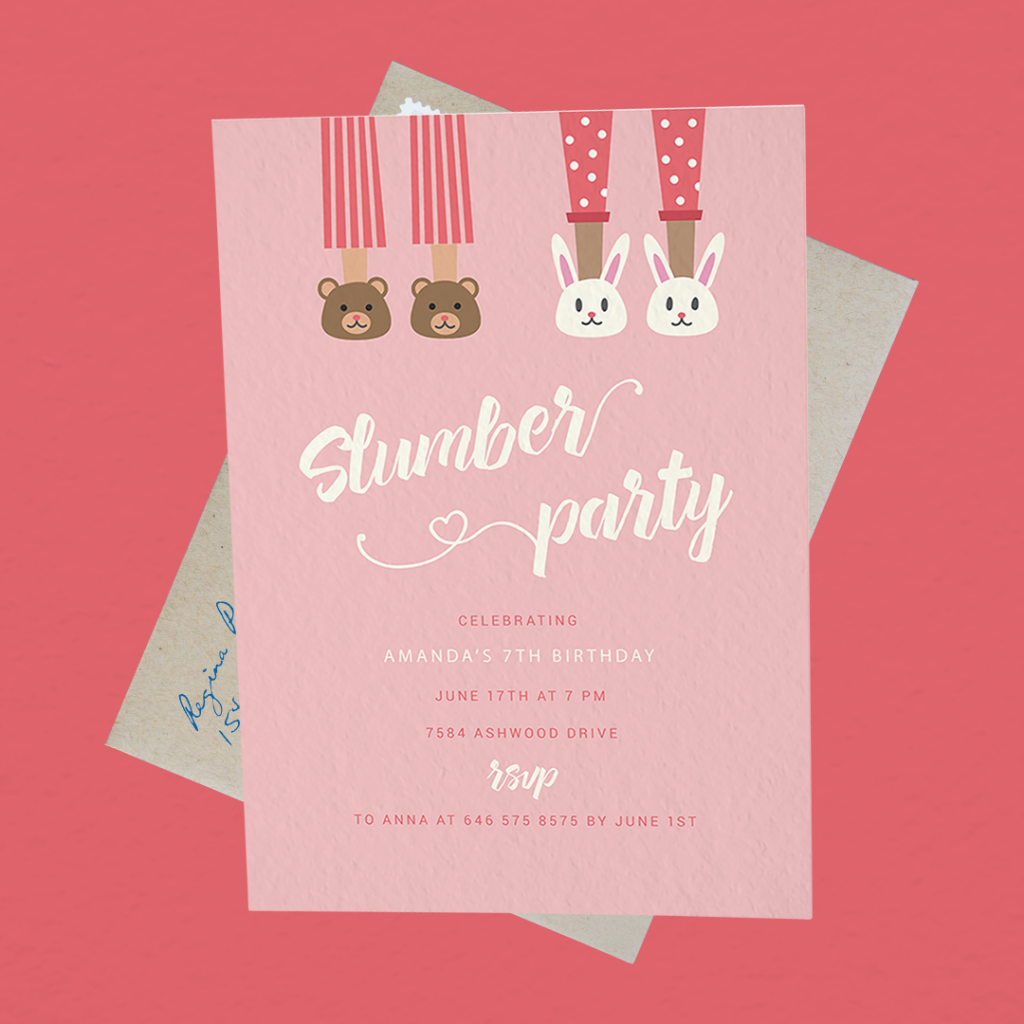 Get this card here
Throwing a slumber party means breakfast duty is just around the corner. These fun little pancake pops are the perfect way to start the day with the kids.

via tatertotsandjello.com
11. DINOS
Because who doesn't love dinosaurs? If your kid is obsessed with the creatures (as they should be) they'll probably love a dino themed birthday party. These kids birthday party invitations are adorable and also kind of hilarious.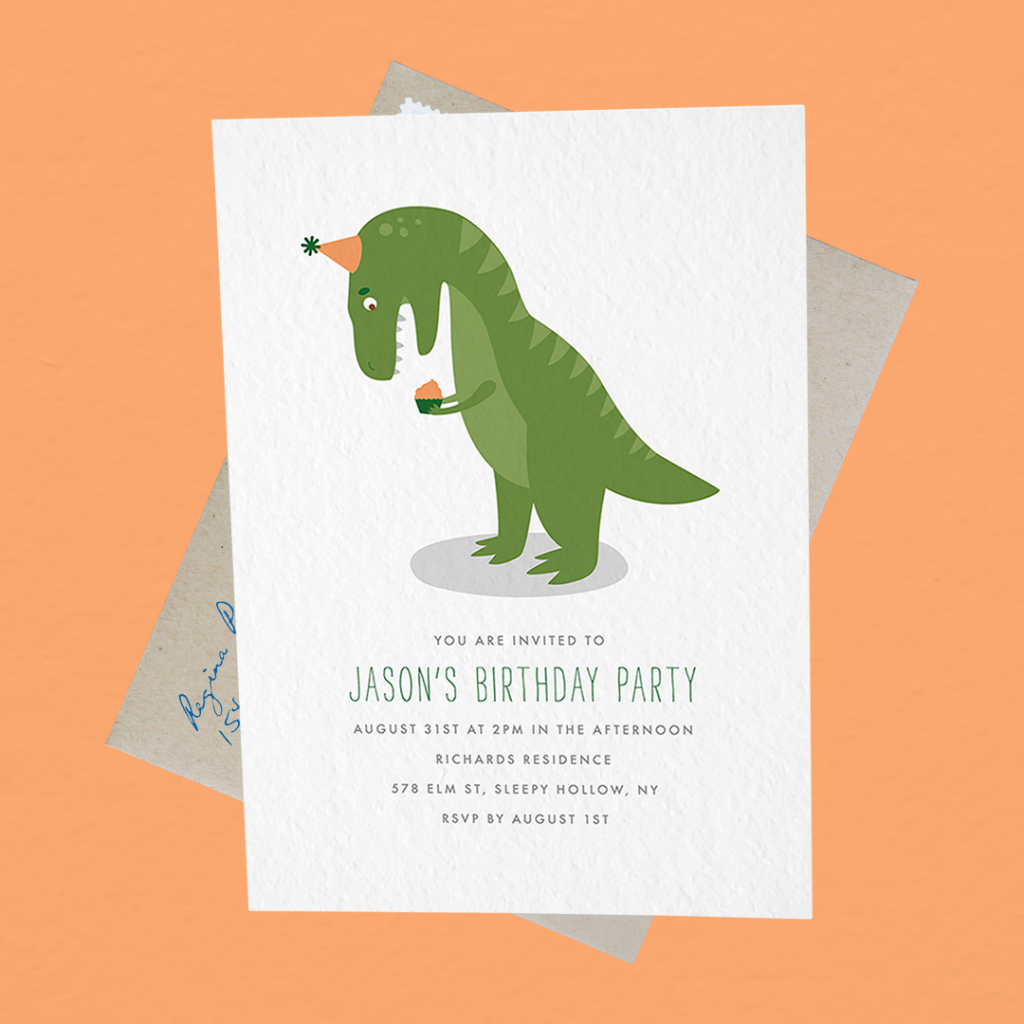 Get this card here
A simple and fun way to add your dino theme to your kid's birthday party.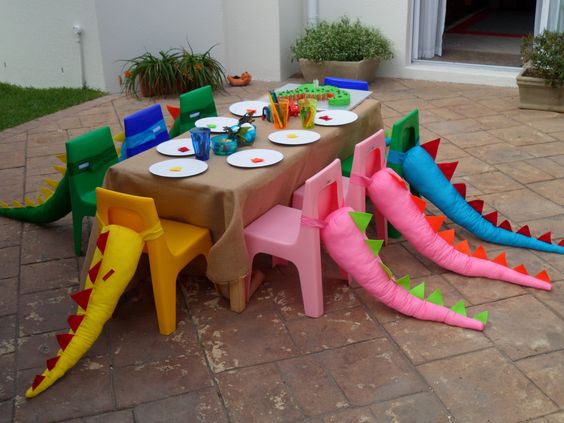 12. Summertime
Summertime and lemonade go hand in hand! Whether you throw a pool party or not, summertime is almost always synonymous with a cold glass of lemonade.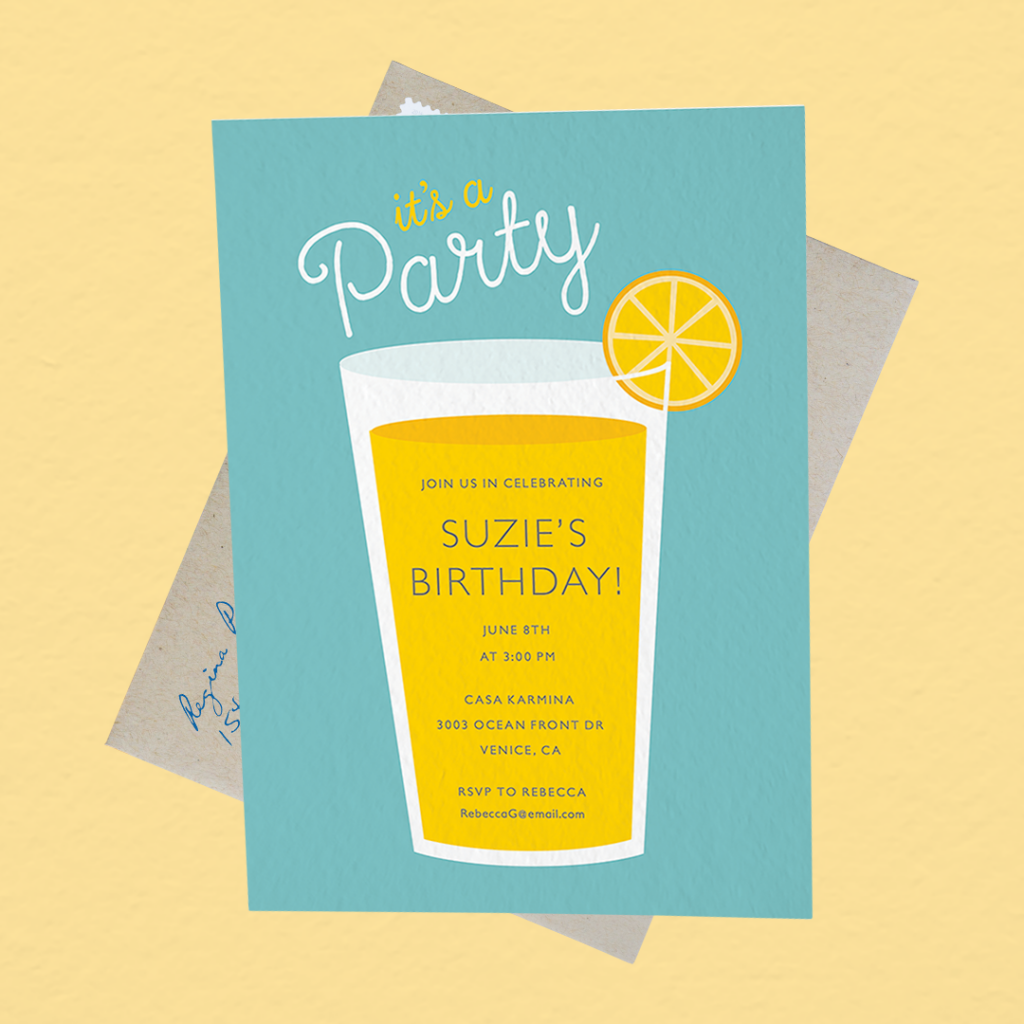 Get this card here
Make a variety of fun lemonade for the summertime birthday party!

via lecremedelacrumb.com
13. Ice Cream Party
Last, but most certainly not least — the ice cream party. The best time, of course, is summertime but don't feel like you can't throw an ice cream party dead smack in the middle of winter. Despite the weather, kids will always love ice cream. This fun ice cream cone kids birthday invitation is the perfect invite for your ice cream party.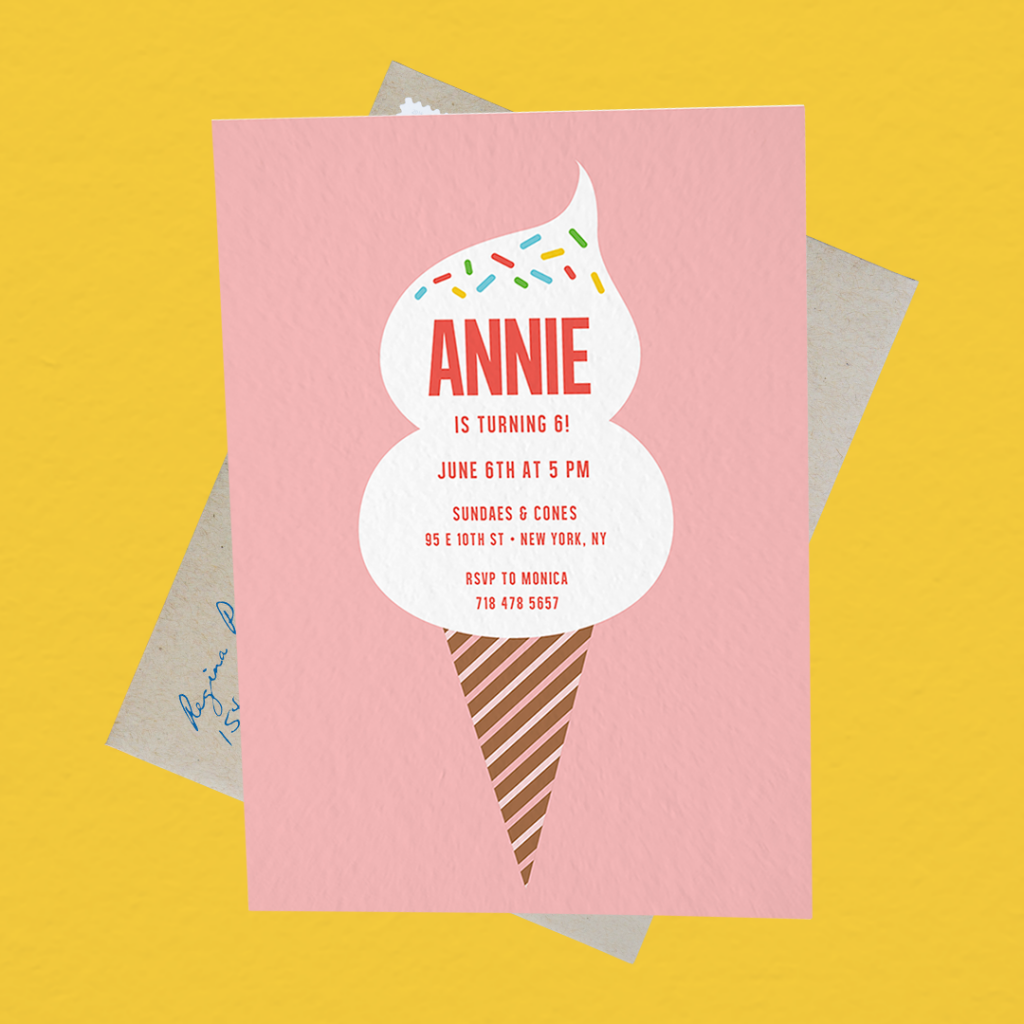 Decorate your party space with these adorable little paper ice cream cones. And think about setting up an ice cream bar (because YUM).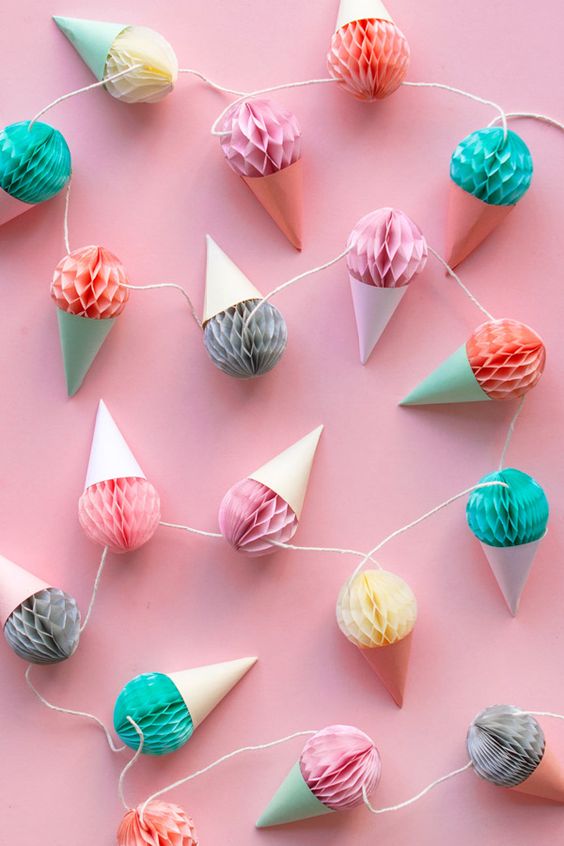 via ohhappyday.com
---
Planning a kids birthday party can be overwhelming, we know. But it doesn't have to be impossible. Let us take care of your kids birthday invitations and you worry about what ice cream flavors you're going to serve 🙂