Love to travel as much as your soon-to-be spouse? Chances are you're probably thinking about having a travel themed wedding? And why not!?! Travel wedding themes totally open you up for a world of fun table center pieces, decorations and wedding invites! Speaking of which… we have brand spankin' new travel themed Wedding Save the dates & Invites that we're totally in love with.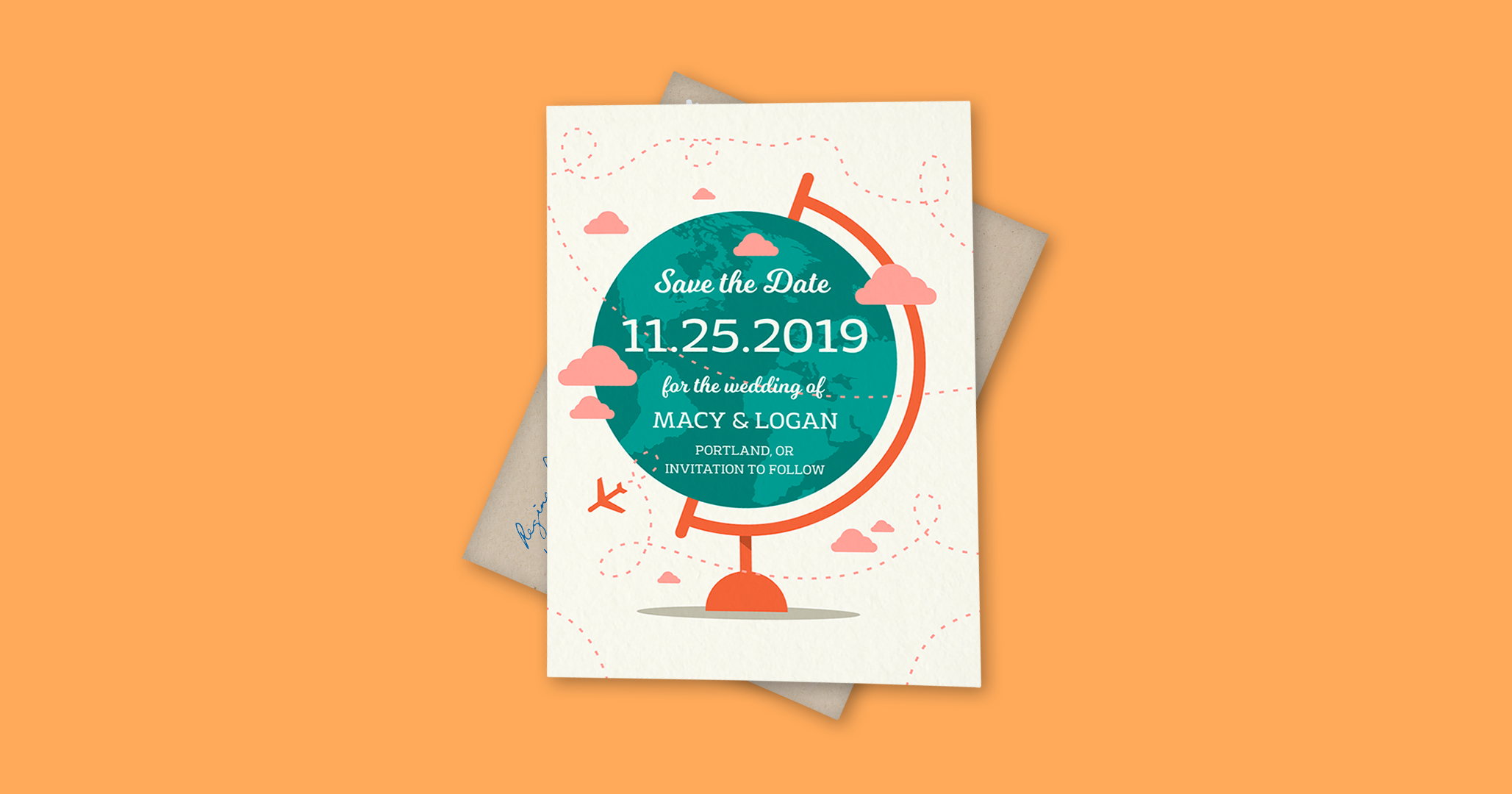 In honor of these new cards we wanted to dig around the wonders of Pinterest to give you the scoop on some other neat travel themed wedding ideas you can use yourself!
1. Use a globe as your guestbook via Buzzfeed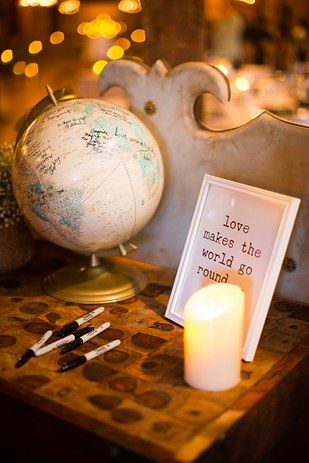 Brilliant. Using a globe totally goes along with your travel themed wedding and you'll be able to showcase your wedding guestbook in your home with style.
2. Make your escort table cards into mini-envelopes with the stamp and everything! via The Knot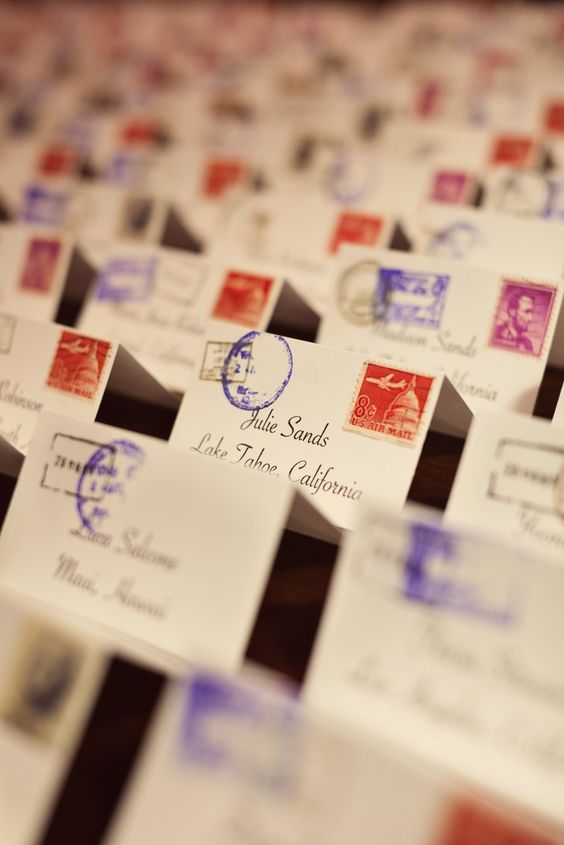 3. Use adorable vintage luggage along with flowers as decor via The Knot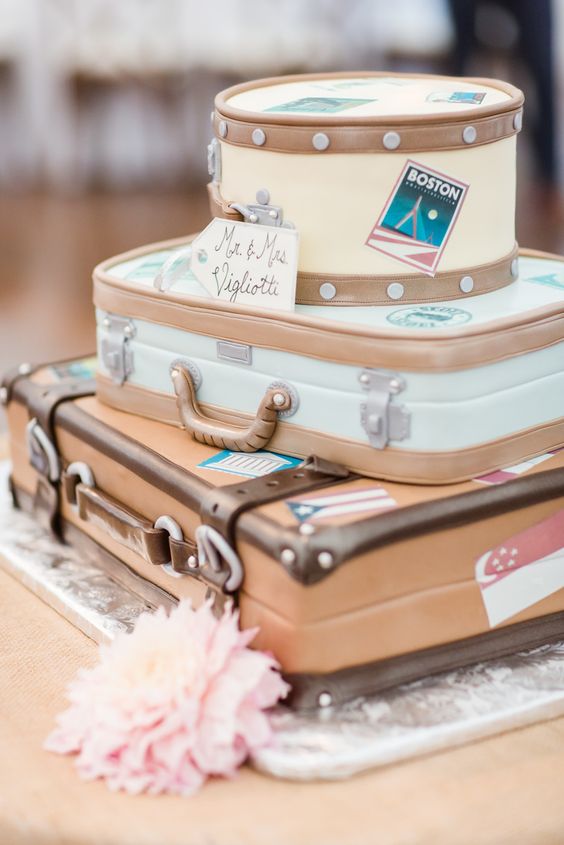 4. Turn your candles into tiny map glowers! via Elizabeth Demos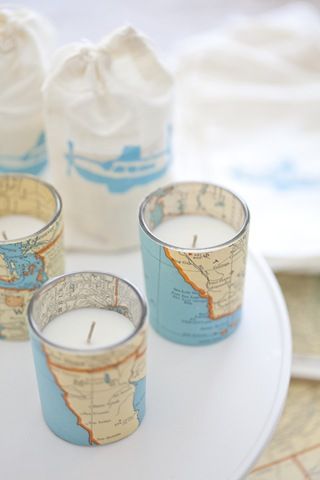 5. Use a map patterned table cloth! via Little Goodall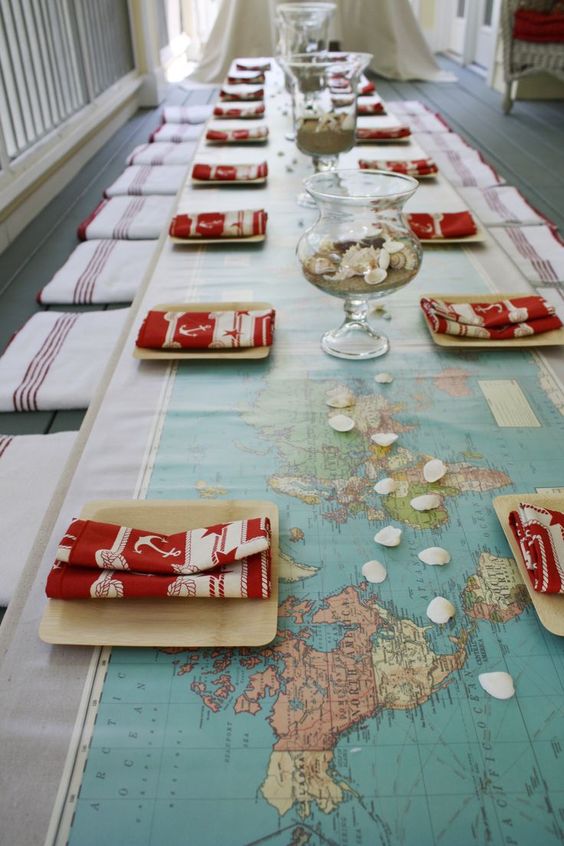 6. Get creative with those globes and use them as center pieces via Happywedd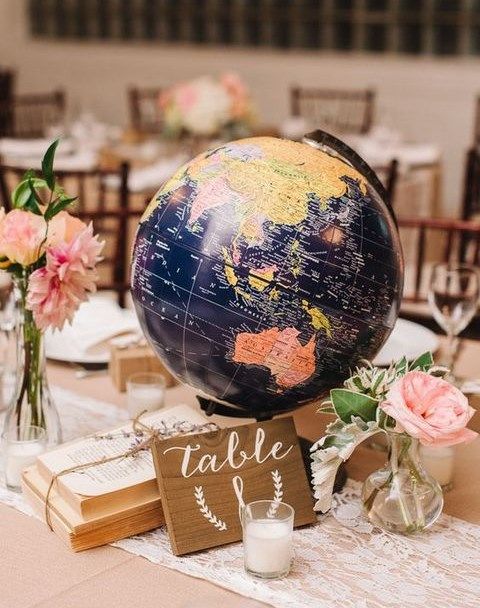 7. Travel themed wedding save the dates via Postable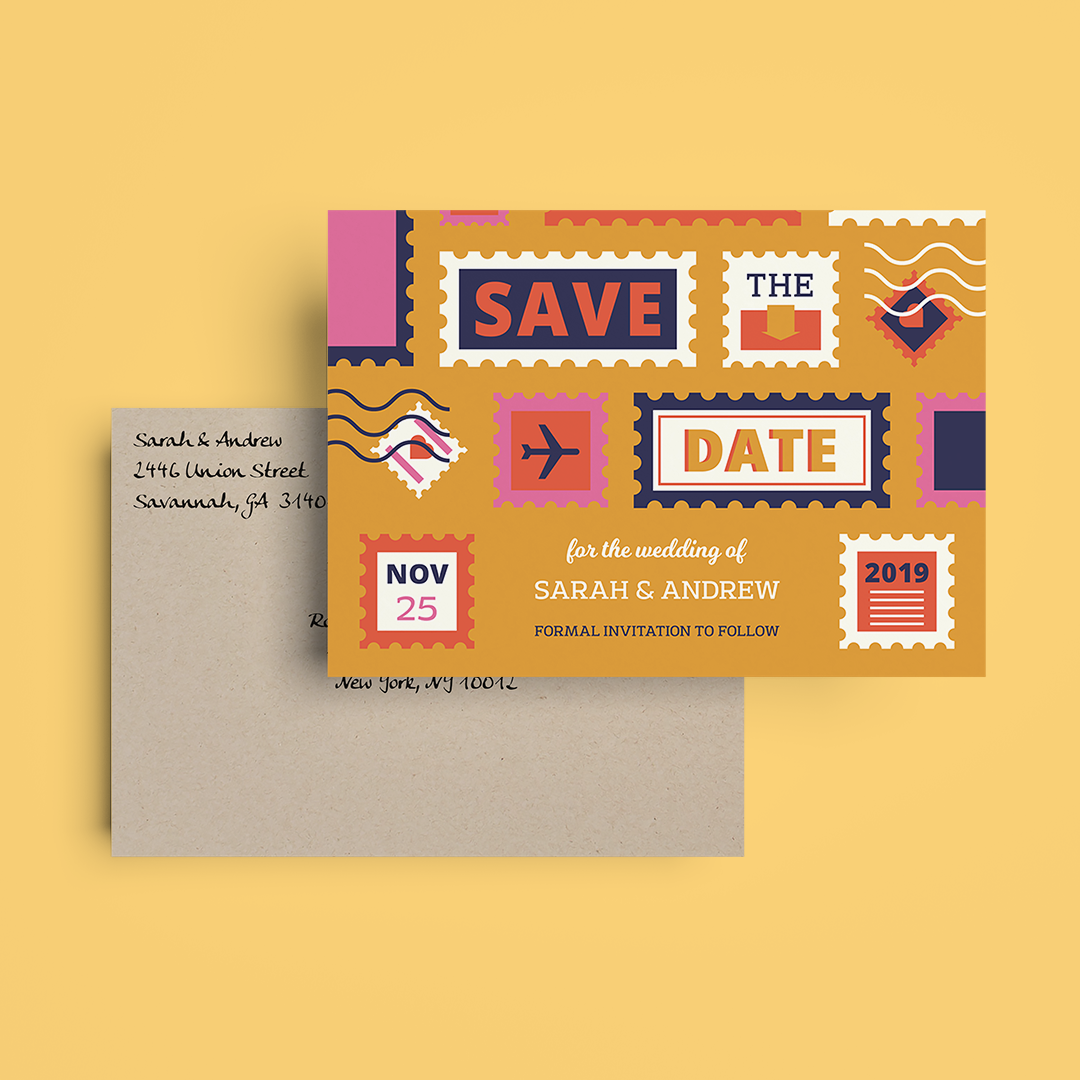 8. A travel themed wedding cake is a must! via InsiemeOnline.it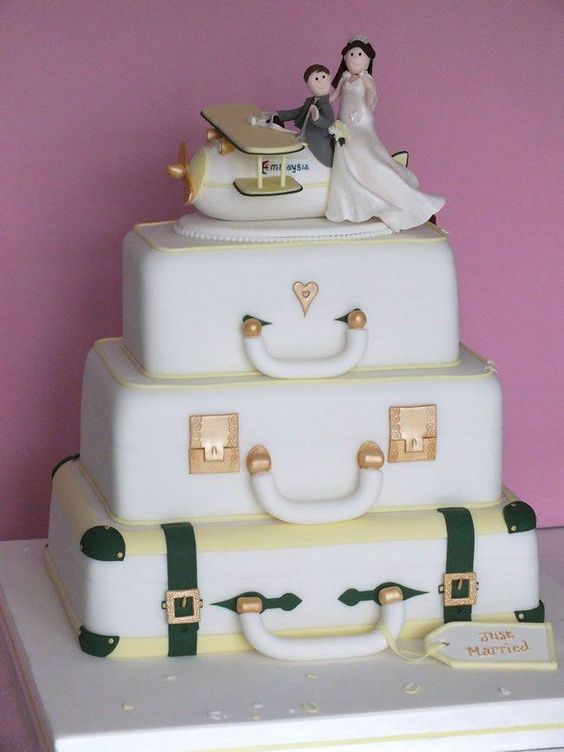 9. Travel themed wedding invites via Postable