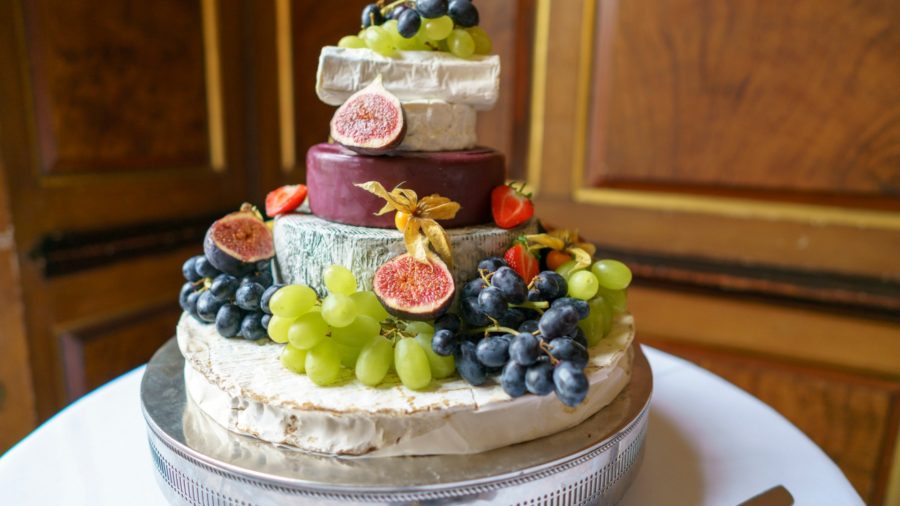 We're constantly looking to the outside world for inspiration… when that fails, we go to Pinterest – the ultimate world of internet inspiration.
Planning a wedding can be daunting with the due dates and deadlines looming over your every move, that the fun parts tend to get overlooked in all the hustle and bustle.
You were so excited to plan your wedding at the start… You were going to plan a wedding that screamed YOU in as many different ways as possible. It's easy to get lost in everyone else's opinions and avoid straying from what everyone else has done or wants to do. But at the end of the day, this wedding is yours (and your partner's). Make sure your personalities play a role in however you choose to get married. And if that means keeping things traditional — go for it!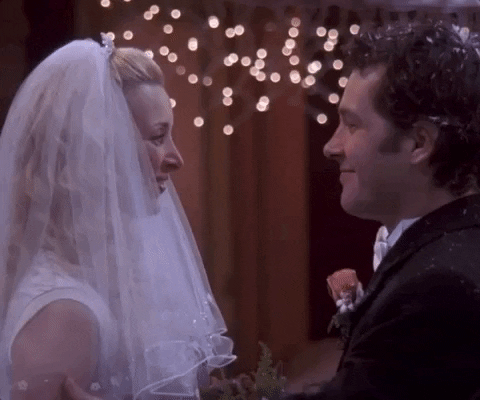 And if not… Then we got you covered with some serious inspiration.
Everything from the wedding save the dates to the table pieces should have your names written all over them.
Quirky and fun ideas to make your wedding stand out.
Courtesy of the world of Pinterest, here you'll find — wedding cakes that don't like wedding cakes, wedding seating that looks more like a comfy living room and oh so much more uniqueness.
1. A messy tiered cake of floral goodness.
Would you rather have your cake look like something edible than a miniature version of your dress? This lovely flowery cake should do the trick. (lovemydress)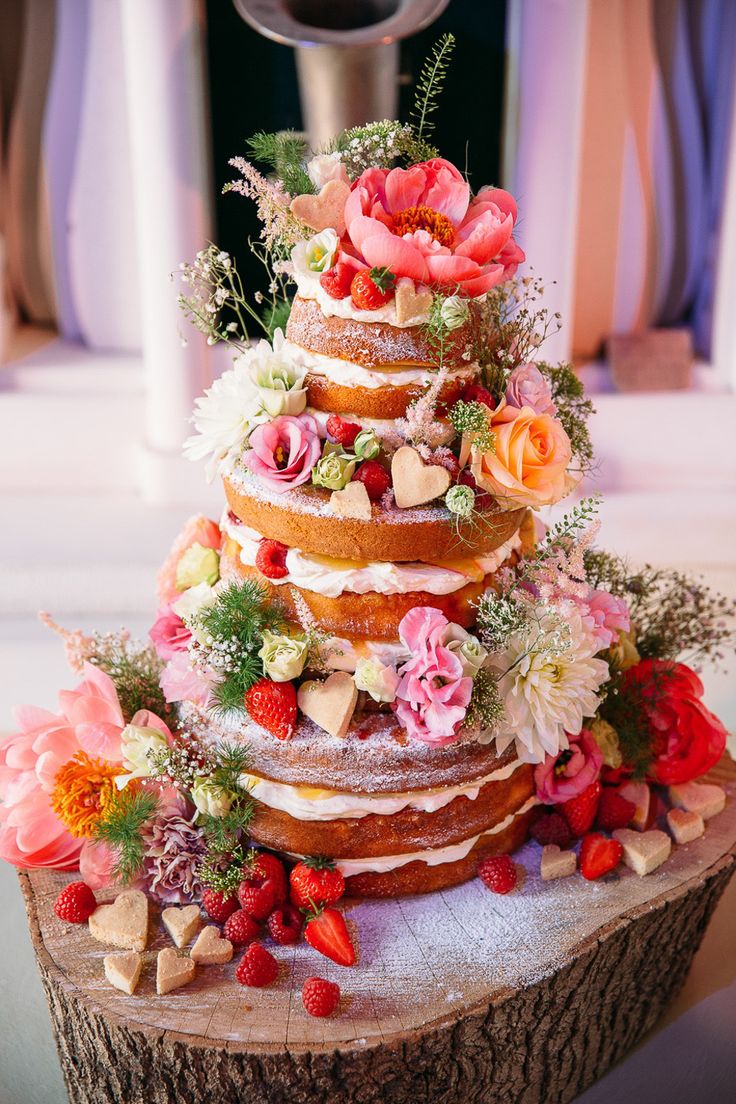 2. Doughnut-cake!
Let's be honest… you'd much rather eat a doughnut. Any time of the day. Always. Why not on your wedding day? It's easy self-serve and makes for a stellar Insta-shot. (Huffingtonpost)
3. Ballooning Save the Date.
This save the date design has both a classic — the black and white color scheme — and a quirky feel to it — there's a balloon! (Postable)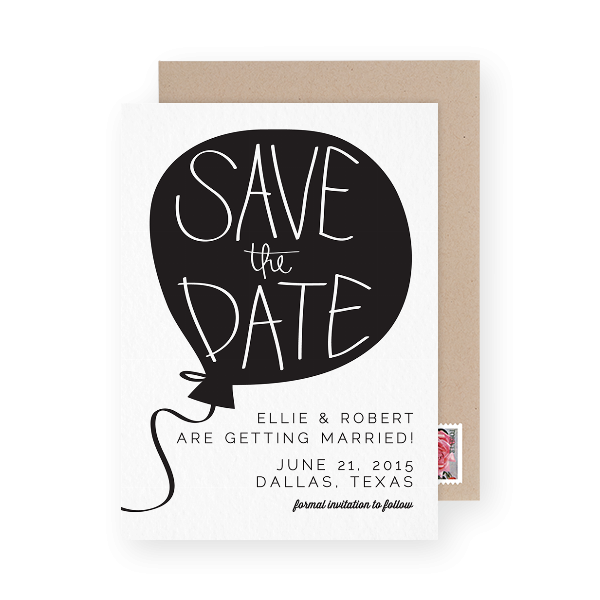 4. Dino-seating.
Getting bored making all those seating cards? Give your wedding the ultimate Quirk-Factor with a Dino as an accessory. (Greenweddingshoes)
5. Alternative wedding ceremony seating.
Now this is what we call unique seating! These big couches look comfy af and they look great on photos. They're also a great way to incorporate a homey feel to your wedding. (Stylemepretty)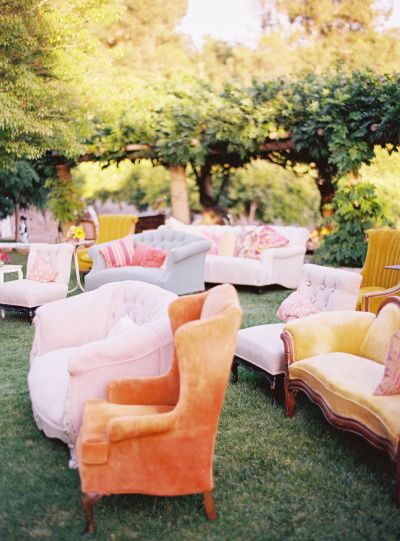 5. Woah Save the date!
If you're not really the serious types, why not keep your wedding feel light-hearted and fun? This Woah Save the Date is exactly that. (Postable)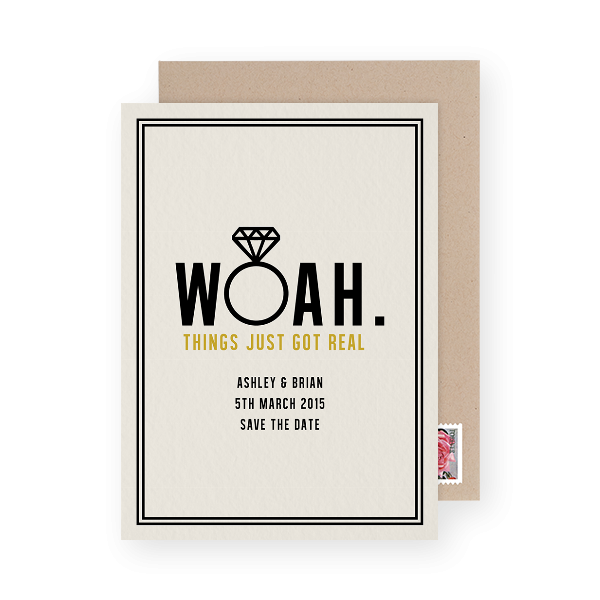 6. Dino-photoshoot.
Ok so maybe you should just have Dinosaurs as your theme. Because why not? You're quirky. (Hitched)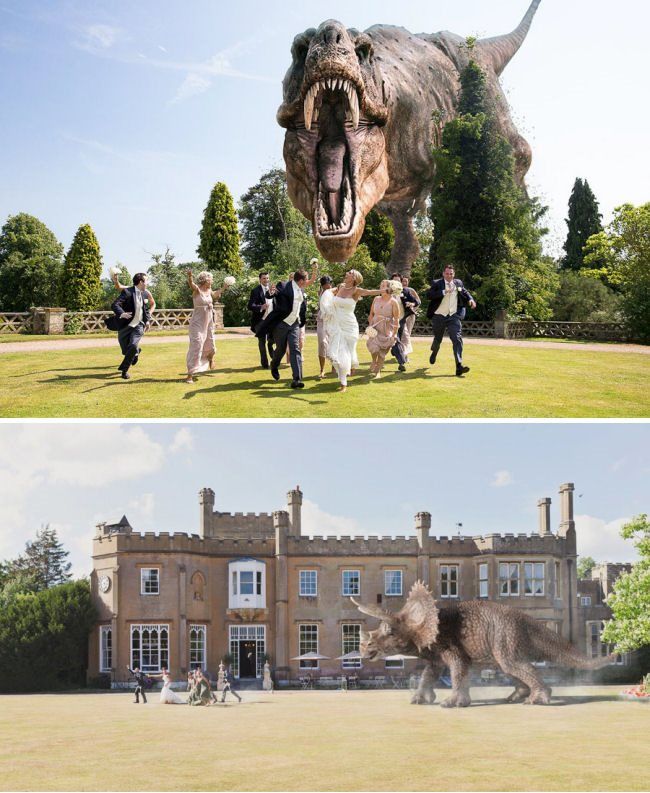 7. A yarn wedding bouquet.
Skip the classic roses and make your bouquet a bit more knotty. You can even inter-mingle the two together and coordinate with your wedding colors. (Dealmaecoracao)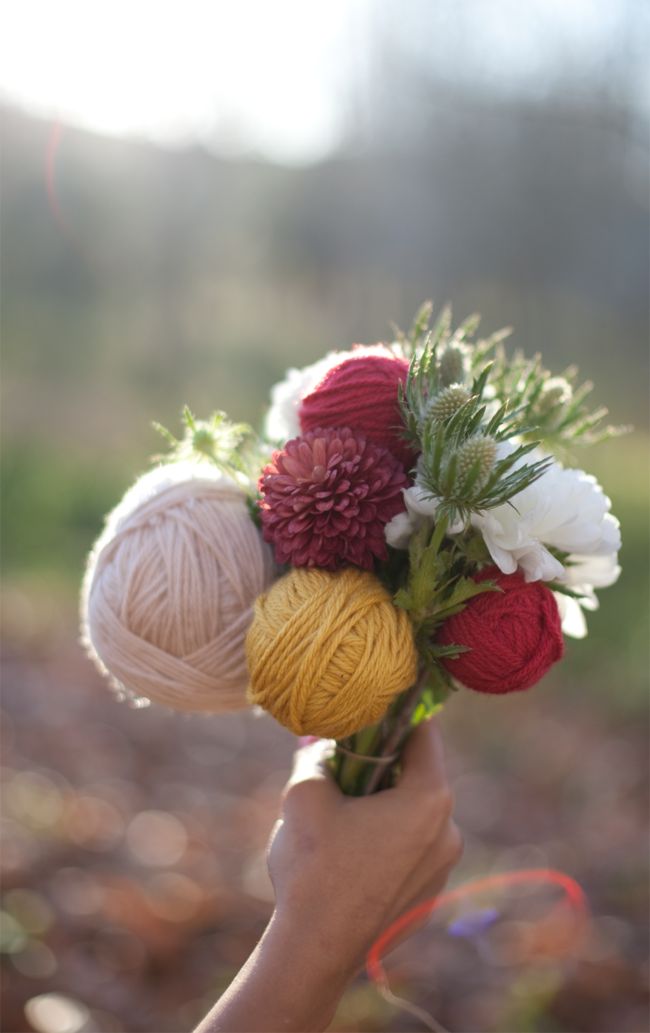 7. Quirky wedding thank you cards.
Once the wedding has come and gone, don't forget to mail those thank you notes. And keep the quirky theme going. In true TYLRE fashion, the painted style of this wedding thank you is delightful and quirky! (Postable)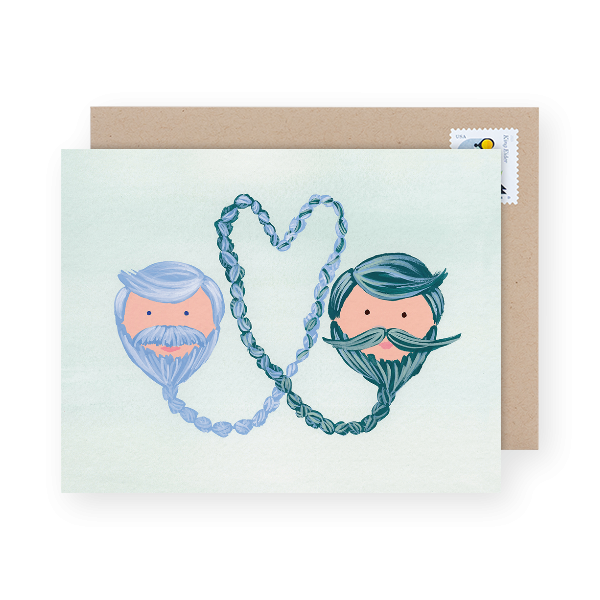 8. Colorful outdoor lighting.
Outdoor weddings call for outdoor lighting… these lampshades are so much fun! If you love adding color to your life, don't be afraid to incorporate it into your big day! (ana-rosa.tumblr)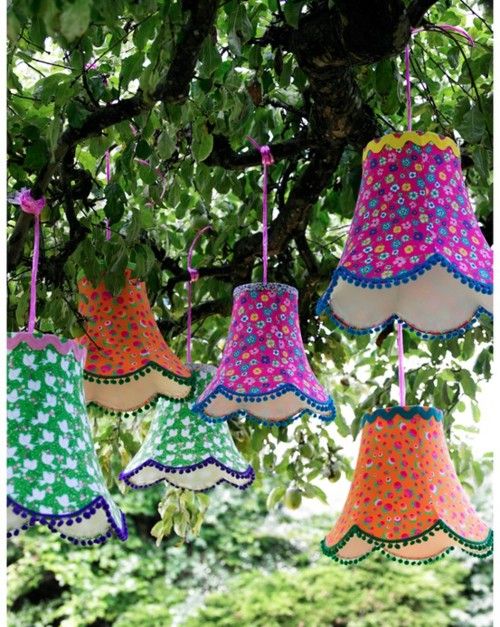 9. A lace-y altar.
Now that's an altar we can get in front of. The mismatching quilts work swimmingly together and the small bits of florals really tie everything together. Stunning! (Greenweddingshoes)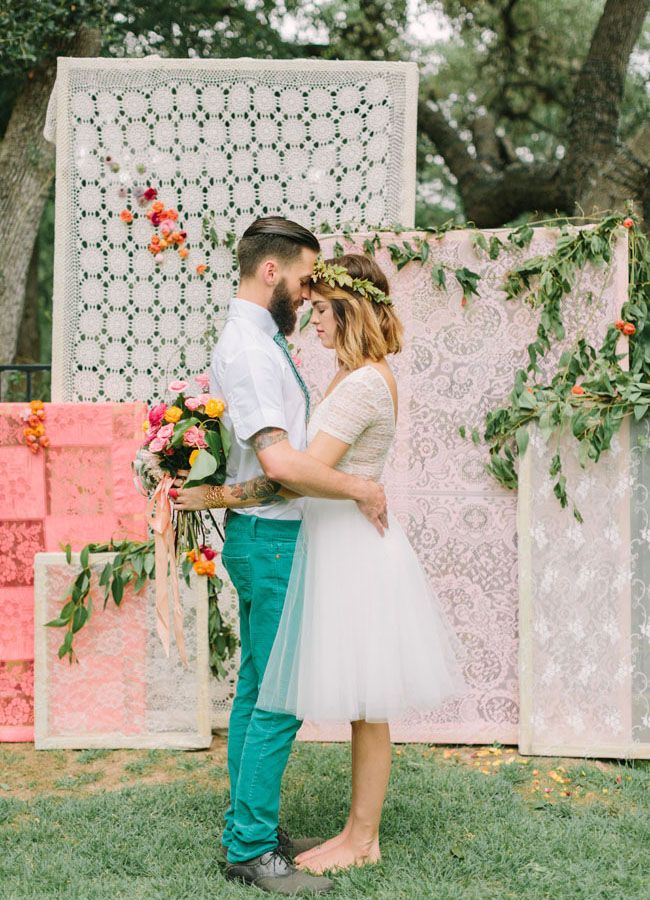 10. An alternative wedding aisle runner.
You could sprinkle the wedding aisle with beautiful roses… Or you can go the more unusual route by funky-ly arranging rugs to walk on. You make the call. (BespokeBride)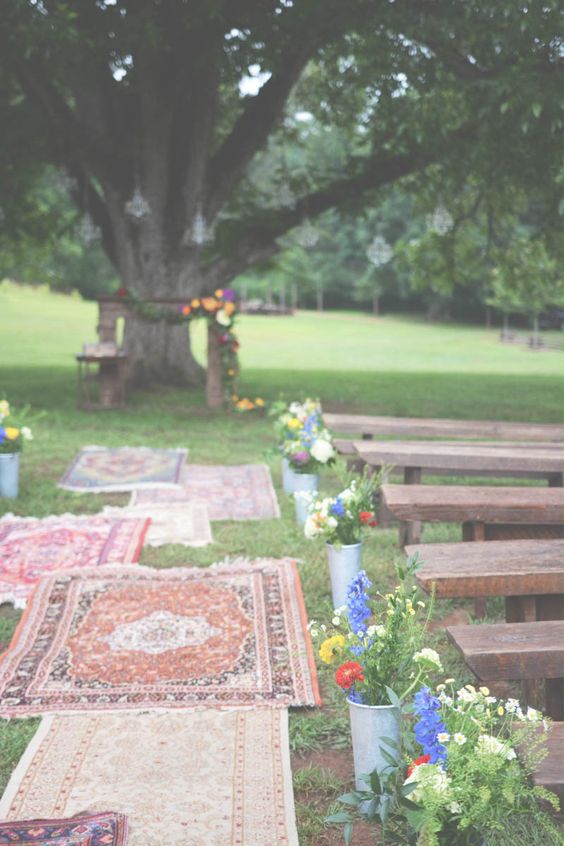 11. Unique Boutonnieres
Does the groom(s) love a particular soda (or beer)? Why not incorporate it into his boutonniere? (TheKnot)